Biba and Beyond: Barbara Hulanicki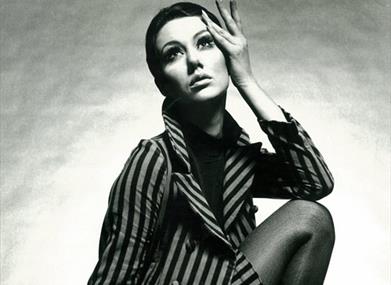 Contact Details
Brighton Museum & Art Gallery
Royal Pavilion Gardens
Brighton
East Sussex
BN1 1EE
Description
With its cutting edge yet affordable fashion, Barbara Hulanicki's iconic Biba store and label transformed the High Street shopping experience in the 1960s and 70s. Young working women and celebrities eagerly sought her striking, romantic and sensual designs – which were cut and styled to suit the young, priced to be accessible to all and sold by beautiful young shop assistants with inspirational looks and style.
This major fashion exhibition at Brighton Museum & Art Gallery celebrates the innovative, unique and distinctive creative flair that Barbara Hulanicki has brought to all of her work. It will review her life from her childhood, early career in fashion illustration, and her creation of Biba in the 1960s; to her key role in the regeneration of Miami Beach and her recent High Street fashion and interiors collections.
With loans from major collectors and private individuals the exhibition will tell Hulanicki's amazing story through illustrations, film, fashion, music, photography, ephemera and the memories and reminiscences of those who shared the experience.