Munchies' Craft had been on my wish list for a while and so when they asked if anyone from VisitBrighton would like to go down for a review I made sure my name was at the top of the list!
In April we launched the new look www.visitbrighton.com which meant that throughout March I was stuck at my desk uploading content. I love the big, gallery images at the top of each page of the site but during the web build there were times when they caused me to curse! We needed stunning, eye-catching images that would work on all devices and while we have access to a lot of photos there were various reasons why some of them simply wouldn't work. It was at this point that I discovered Munchies' (thanks for sticking with me through that seemingly irrelevant preamble!) This quirky restaurant started working with us while I was still mostly working from home, so I was not really familiar with them, however when I started looking through their images, I knew I needed to visit.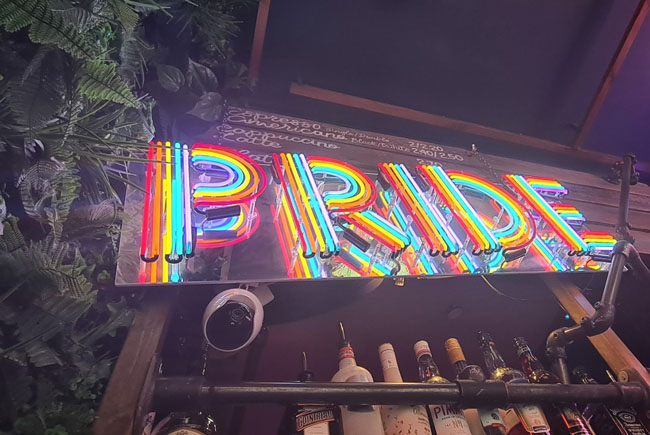 I think the best way to describe Munchies is to say that it is a mini version of the city as it may be small, but it is also bright, vibrant colourful and eclectic. There are giant neon signs on the walls next to some quirky artwork and some 'interesting' memorabilia – the sort of thing we all love browsing at Snooper's Paradise.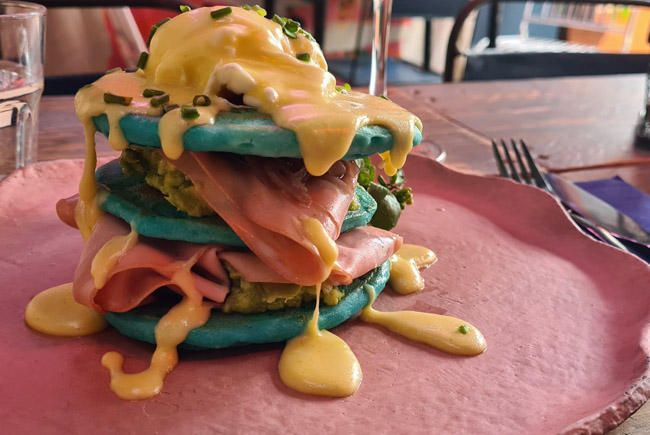 Like the venue the food is also very 'instagrammable' or, as we used to say, photogenic. I was tempted by the colourful smoothie bowls or the raspberry waffle in the shape of a fish but in the end, I had to go for the blue pancakes. I mean how often do you get to eat blue food?! The Blue Moon Breakfast Pancakes come with poached egg, ham, mashed avocado, pickled red onion and melted cheese. I'm pleased to report that this was not a case of style over substance as the pancakes look amazing and taste delicious too. Although be warned this is quite rich so make sure you are hungry rather than peckish as this dish is filling!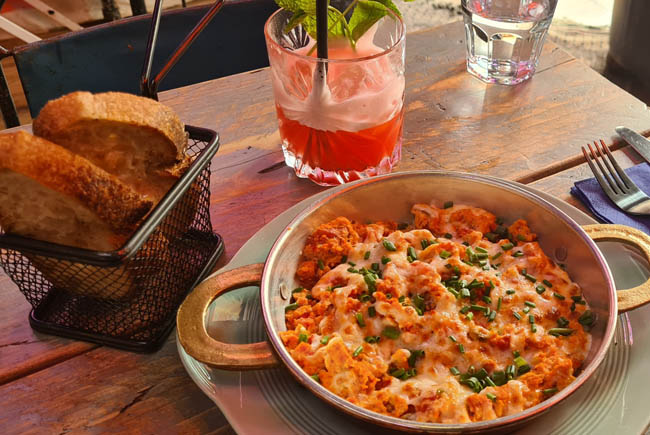 If you're not sure about blue food, then don't worry there are plenty of other options. Katie opted for Man a Man – described as one-pan egg Turkish style! The dish consists of free-range egg with fresh tomatoes, pepper, mozzarella, and a little chilli. The pan was cleared so I think it's safe to assume this was also delicious.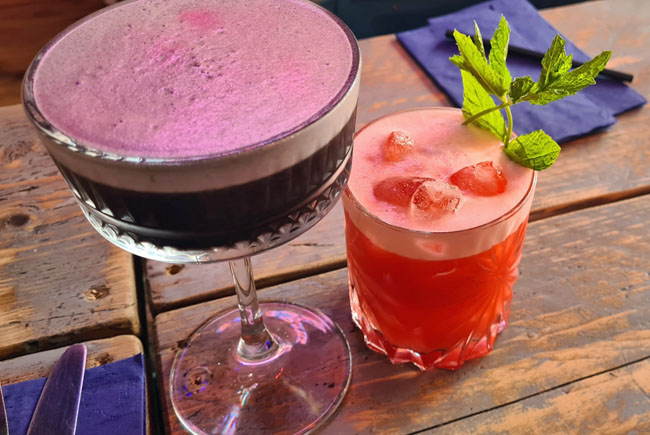 It's not all about the food as this cheeky little venue has an impressive cocktail list too. In the name of research, I had to try a couple – I know it's a tough job! First up was the Black Moon which is fresh blackberries & blueberries, vanilla vodka, Chambord, pineapple, lemon & egg white. If you like a French Martini then you will love this, plus it looks stunning. However, I was told we could not leave without trying their signature cocktail – well I didn't want to be rude!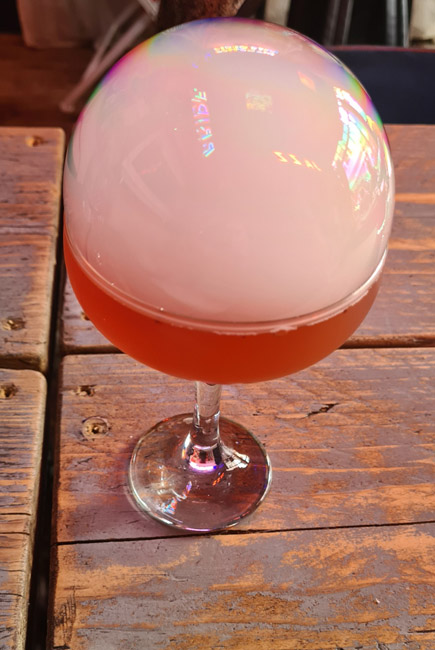 This drink definitely has the wow factor as it's presented with a big, smoky bubble on the top of the drink. I'm not sure how well it's come out in the photos, but the neon artwork reflected in the bubble was a very cool effect. I'm afraid I can't tell you what's in the drink as I don't know, no one knows, well except for the staff. They told us people have a lot of fun trying to guess the ingredients and there have been a wide range of guesses. I didn't have a clue but all I know is it was a tasty treat.
We had a fab time at this hidden gem & I'll definitely be back as I need to try the waffles, and possibly another cocktail.
Charlotte
Related
1 Comments