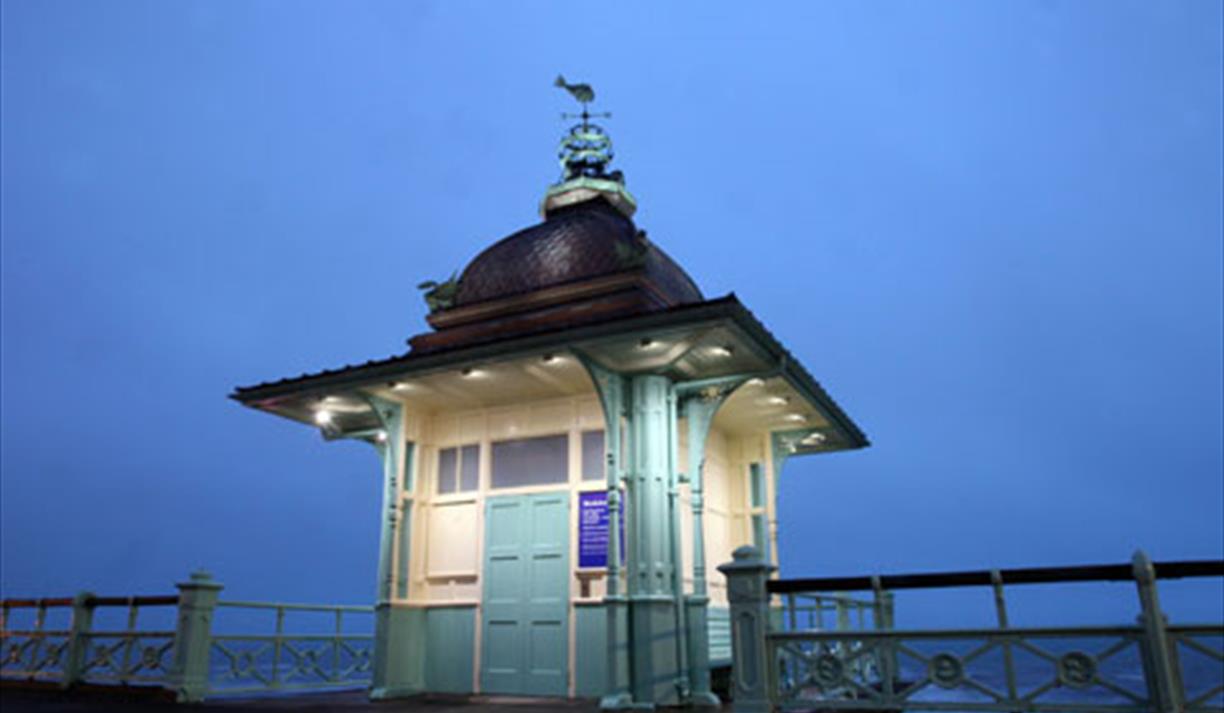 About
Grade 11 listed Victorian lift, now fully restored to its former glory. Originally opening in 1890, the lift links Marine Parade with Madeira Drive. In its heyday it carried thousands of visitors to the beach. The lift originally operated by a hydraulic pump and 15 people could be carried at any one time from Madeira Drive to Marine Parade for a charge of a halfpenny each way.

The present electrically powered lift cage carries only six people. The entrance to the lift resembles the Oriental design of the Royal Pavilion and the original lift cage was decorated with mirrors, gilt panels and medallions, with a glass roof.

Currently operated by the Concorde II venue on Madeira Drive, on behalf of Brighton & Hove City Council.
Book Tickets
What's Nearby
Britain's most accessible naturist beach, Brighton Naturist Beach is within easy walking…

0.39 miles away

The world's oldest working electric railway; built in 1883 and running for one and a…

0.47 miles away

The Brighton Zip is the longest zip line on the south coast and an amazing experience for…

0.52 miles away

The Tunnel has been re-decorated to include a wonderful array of portraits of some of the…

0.56 miles away

Come along and follow in the footsteps of the Victorians in a stroll along the pier, a…

0.59 miles away

Discover a magical underwater world filled with a dazzling array of amazing creatures. …

0.61 miles away

Planning on visiting the amazing Brighton Pier?...If so, click here to get the latest…

0.62 miles away

A rock 'n' roll riot, a smashed sweet shop, and a secret undercover reporter create the…

0.63 miles away

While there are plenty of reasons to see Brighton, most don't realise one big benefit is…

0.65 miles away
Previous
Next