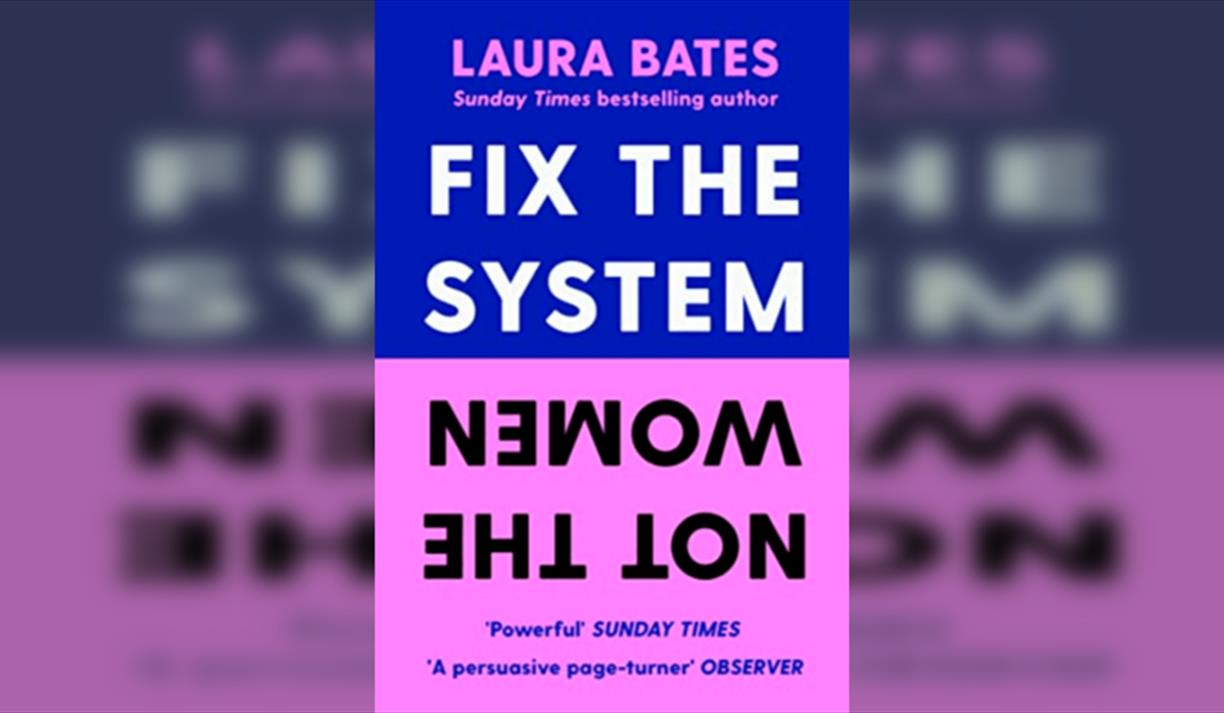 About
'Too often, we blame women' contends Laura Bates in this blistering call to arms. 'For walking home alone at night. 'For not demanding a seat at the table'. 'For not overcoming the odds that are stacked against them'. 'This distracts us from the real problem', she says:- 'the failings and biases of a society that was not built for women'.
'The more you think about it' she states, 'the more absurd it is that people think you can usefully talk about something like sexual violence without discussing the criminal justice system. In order to have a discussion about domestic abuse you have to recognise that the roots of power and control we are really talking about begin in childhood and school. These are also plainly on display in the dynamics of our political system.
'Misogyny', she holds, 'arises from a society in which the sexual objectification, harassment and oppression of women is commonplace and in which the superiority, privilege and entitlement of usually white, heterosexual, non-disabled men goes unchallenged'.
We've all been thinking of our stories as individual problems – our own personal, coincidental lists. But they are not.
They are connected. And that means that the problem isn't with us; it is with the system.
In this talk, she delivers an uncompromising attack on the systemic prejudice at the heart of five of our key institutions: education, politics, media, policing and criminal justice.
'It is time to stop' she says. 'Time to let our girls learn they have nobody to apologise to and nothing to be ashamed of. Time to raise our boys to disrupt the system'.
Laura Bates has written for the Guardian, the Independent and the New Statesman and is the founder of the Everyday Sexism Project - an ever-increasing collection of over 200,000 testimonies of global gender inequality. She is a frequent media commentator across Newsnight, Today, BBC Breakfast, Channel 4 News, CNN and more. She has presented two BBC television documentaries and is a consultant for productions tackling issues around gender inequality. Her speaking work has taken her from Wembley Stadium to the Sydney Opera House to President Obama's White House Summit on the United State of Women.
She has been named a Woman of the Year by Cosmopolitan, Red Magazine and The Sunday Times Magazine. She was also one of the BBC's inaugural 100 Women. In the US, she has received the Women's Media Award from the Women's Media Centre, and been named one of CNN's 10 'Visionary Women'.
A Q&A Session will follow.
Book Tickets
Guide Prices
| Ticket Type | Ticket Tariff |
| --- | --- |
| Standard | £11.50 |
Note: Prices are a guide only and may change on a daily basis.
Opening Times
Laura Bates Fix the System, Not the Women

(19 Jan 2024)

Day
Times
Friday

15:30
What's Nearby
Nestled in the heart of Lewes and the South Downs National Park, Depot is a contemporary…

0.1 miles away

This brand new space, close to Lewes station features a shop, café and a free programme…

0.17 miles away
So Sussex is an innovative family run company based at Spithurst Hub in the beautiful…

4.24 miles away

Connected Brighton is a Social Concierge service that started in March 2021, founded by…

4.24 miles away

The award-winning American Express Stadium opened in 2011 and is home to Brighton & Hove…

4.39 miles away

Charleston was the modernist home and studio of the painters Vanessa Bell and Duncan…

4.87 miles away

The Keep is a world-class centre for archives that opens up access to all the collections…

4.96 miles away

With its beautiful woodland walks and extensive open lands, Stanmer Park is just as…

5.02 miles away

One Garden Brighton is a free to enter destination garden, a place to connect with nature…

5.16 miles away

Branching Out is a brilliant adventure park, ready to give you a fun-filled ride through…

5.48 miles away

Gardens once formed part curtilage of The Elms where Rudyard Kipling lived from 1897-1902…

5.49 miles away

This charming early Georgian building houses an Art Gallery, Museum & Tea Garden as well…

5.53 miles away

The famous East Sussex National Hotel is situated in one of Sussex's most desirable…

6.05 miles away
Previous
Next