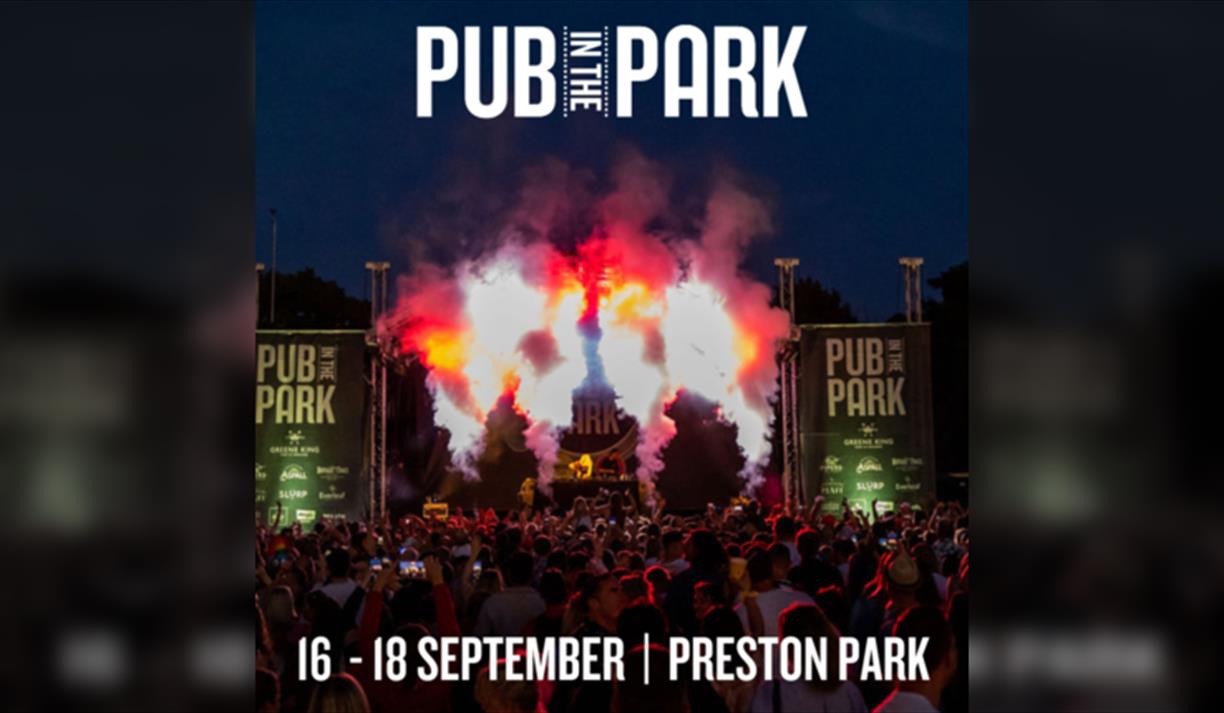 About
Following the sad news of the Queen's death we have made an important decision to rearrange our planned festival in Brighton to May 2023.
Pub in the Park is bringing you the ultimate food and music festival experience this summer! The brainchild of Chef Tom Kerridge, each festival celebrates everything there is to love about the glorious British pub; delicious food, award-winning chefs, chart-topping music, great drinks but above all else a fantastic time with friends and family.
Our massive line-up of chefs includes some of Tom's best mates, who just happen to be the best in the business – expect to see some of the hottest new names in the food world, your TV favourites, and some highly-acclaimed Michelin-Starred heroes.
Their award-winning pubs and restaurants will 'pop-up' around each park serving tasting dishes for you to get stuck into - from your local favourites to far-flung nationally-renowned eateries that you might not have the opportunity to pay a visit!
We promise you an awesome soundtrack courtesy of your favourite hit-makers - expect your old favourites, platinum selling bands and cult classics! Get your mates, the fam - or people you've only just met – head to the stage and let the good times roll.
Book Tickets
Opening Times
Pub in the Park with Tom Kerridge & Friends

(5 May 2023)

Day
Times
Friday

19:30

- 22:00
Pub in the Park with Tom Kerridge & Friends

(6 May 2023)

Day
Times
Saturday

11:30

- 22:00
Pub in the Park with Tom Kerridge & Friends

(7 May 2023)

Day
Times
Sunday

13:00

- 19:00
Pub in the Park with Tom Kerridge & Friends

(14 July 2023)

Day
Times
Friday

18:00
Pub in the Park with Tom Kerridge & Friends

(15 July 2023)

Day
Times
Saturday

11:30
Pub in the Park with Tom Kerridge & Friends

(15 July 2023)

Day
Times
Saturday

18:00
Pub in the Park with Tom Kerridge & Friends

(16 July 2023)

Day
Times
Sunday

13:00
Pub in the Park with Tom Kerridge & Friends

(16 July 2023)

Day
Times
Sunday

18:01
What's Nearby
A beautiful 800 year old church that stands in the landscaped garden of Preston Manor,…

0.16 miles away

A delightful manor house with the interior of an Edwardian home containing ceramics,…

0.22 miles away
Our taproom will always be pouring a wide range of UnBarred beers in Keg, including some…

0.61 miles away

Homeward Bound is a truly immersive and hearty experience. Guided by wild shantyman Zack…

0.62 miles away

Great British Wine Tours will transport you out of the city and into the beautiful Sussex…

0.67 miles away

Join your friendly local guide for tours of this unique part of England when we explore…

0.68 miles away

Church open *10.00am-1.00pm Mondays to Fridays, 10-4pm Saturdays.

Services* : Monday:…

0.76 miles away

Have fun discovering Brighton with two self-guided, heritage walks with an optional…

0.82 miles away

Ironworks Studios is a unique multi-purpose studio and event space in the middle of…

0.82 miles away

Welcome to Brighton Toy and Model Museum - founded in 1991, it is a truly extraordinary…

0.84 miles away
Previous
Next