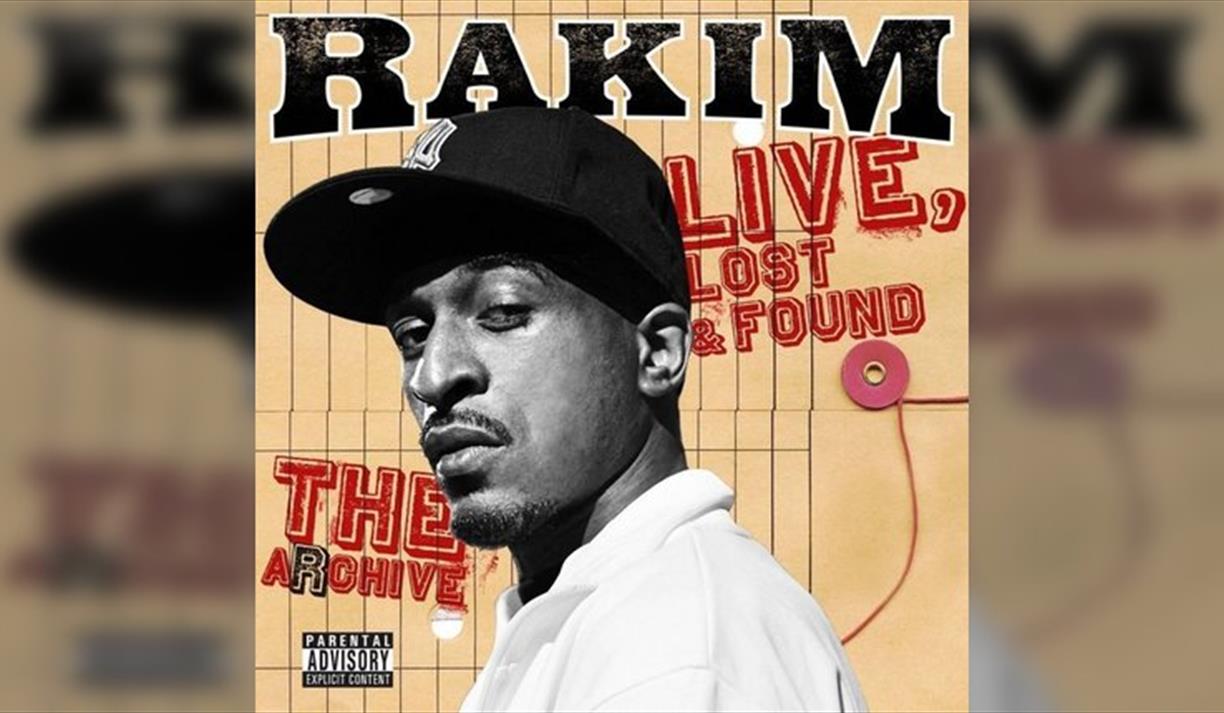 About
'The Greatest MC of all time'
In 1986, Rakim started to work with New York-based producer-DJ Eric B. The duo -- known as Eric B & Rakim is widely regarded as among the most influential and groundbreaking of hip-hop groups, due in no small part to Rakim's technical abilities.
The duo's first single, Eric B. Is President was a success and got the duo a contract with the fledgling Island Records sub-label 4th & B'way. The duo's next single, the smash "I Know You Got Soul," sparked early debate on the legality of unauthorized, uncredited sampling when James Brown sued to prevent the duo's use of a fragment of his music.
Their first full album, "Paid In Full", was released in 1987, causing a stir in the hip-hop music world due to its novel sound, approach, and subject matter. Rakim pioneered a practice previously unknown to hip-hop called internal rhyming. Already an important aspect of traditional poetry, where rhymes could be found throughout the bar of a lyric which added to the rhythmic complexity of the song: I keep the mic at Fahrenheit, freeze MCs, make 'em colder/The listeners system is kicking like solar/As I memorize, advertise like a poet/Keep it goin', when I'm flowin' smooth enough, you know it's rough. Instead of two rhyming syllables within two lines at the end of the lines, as we would find in the older hip-hop style displayed above, we have 18 rhyming syllables in just four lines. Rakim also introduced a lyrical technique known as cliffhanging and popularized the use of metaphors with multiple meanings. His songs were the first to really impart hip-hop music lyrics with a serious poetic device sensibility.
Eric B & Rakim went on to produce three more successful albums, all now considered hip hop standards.
Book Tickets
Guide Prices
| Ticket Type | Ticket Tariff |
| --- | --- |
| Standard | £24.25 |
Note: Prices are a guide only and may change on a daily basis.
Opening Times
Rakim

(14 Aug 2022)

Day
Times
Sunday

18:00
What's Nearby
Experience a different flavour of our quirky and spirited city on this foodie walking…

0.01 miles away

A beautifully restored routemaster will take you on a tour of Brighton & Hove whilst…

0.02 miles away
TRULY UNIQUE, inspired activities for hen parties and groups. Hilarious and dynamic…

0.04 miles away

Brighton City Sightseeing Tour takes you to visit one of the south-coast's most vibrant…

0.04 miles away

Alcotraz is an immersive theatrical cocktail experience of the highest kind. From your…

0.05 miles away

Brighton & Hove has a rich Jewish history which you can now explore through two newly…

0.06 miles away

Fascinating books, walks, talks, tours & events in Brighton and the surrounding areas…

0.06 miles away

Brighton Beach Bikes is the only bike hire located right on Brighton Beach. Hiring a bike…

0.07 miles away

While there are plenty of reasons to see Brighton, most don't realise one big benefit is…

0.08 miles away

The Mesmerist in the Lanes is a recently refurbished dapper-looking venue that spans…

0.08 miles away

Bustling Brighton & Hove promenade is perfect for a leisurely stroll where you will could…

0.08 miles away

Step off the world and into the trees... Experience freedom, magic and the restorative…

0.09 miles away
Previous
Next