It's cold and dark outside and it feels like summer might never return, but there are plenty of things to do in Brighton & Hove to take your mind off the doom and gloom of winter. Below are some simple ideas to make the longest, darkest season seem not quite such a drag. As they say, time flies when you're having fun!
Enjoy the outdoors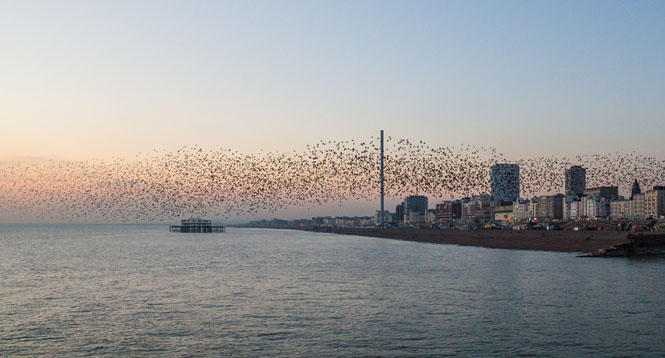 Brighton is a great spot for getting out and about, whatever the weather. A cold and blustery walk along the seafront is invigorating and certainly blows away the cobwebs! Whether you walk the Undercliff Path or enjoy the views from Hove into Brighton, you'll also find plenty of stop-offs along the way to warm up with a hot drink.
Winter is also a great time to visit the parks and green spaces in and around the city: they'll be quieter than the summer months, so you can enjoy the peace and tranquillity. Visit Stanmer Park or Preston Park Rockery, or go further afield and catch a bus to Seven Sisters Country Park or Devil's Dyke for a countryside walk with beautiful views.
Finally, we are lucky enough to be one of the best places in the UK to see spectacular starling murmurations throughout the winter months. We recommend visiting Brighton Palace Pier at sunset one evening to watch this breath-taking display with a back drop of the West Pier. Just don't forget your camera!
Learn something new

Learning a new skill is a great way to feel inspired: something we all need in winter! Brighton & Hove Food Partnership's Community Kitchen has a fantastic range of cookery classes – from healthy hearts and fuel for running to winter warmers and patisserie – and at The Painting Pottery Café, you can while away a couple of hours painting a piece of pottery of your choice – and then pick it up glazed and fired a few days later.
Anyone hoping to have a more active 2019 should check out the listings at Brighton Natural Health Centre and St. Augustine's, both of which have a great variety of classes and workshops, including yoga, Pilates, dancing and meditation. Or you could do a yoga class high up in the British Airways i360 pod, followed by Breakfast Club at West Beach Bar & Kitchen. Have a look at Yoga in the Sky for more info.
Treat yourself

In a time of cold days and long, dark, dreary nights sometimes a little treat for yourself can do the world of good. Many of the city's restaurants have special offers on particulary during the week, so we recommend getting a group together and booking a table for dinner – there's nothing more comforting than good food and good company, especially with a discount on the bill at the end!
Alternatively, take half an hour out of your day for coffee and a cake at a cosy café. Brighton is spoilt for choice for places you can hunker down with a good book and a warming drink – Trading Post Coffee, Lost in the Lanes, The Flour Pot and Metrodeco, to name just a few.
Get a culture fix

Brighton Museum & Art Gallery is full of fascinating exhibits, so allow yourself an hour or so to get lost amongst them. Alternatively, learn about birds, butterflies, fossils and bones through the interactive displays at the Booth Museum, or relive your childhood at Brighton Toy & Model Museum or the Wizard's Attic at Hove Museum.
Have some fun!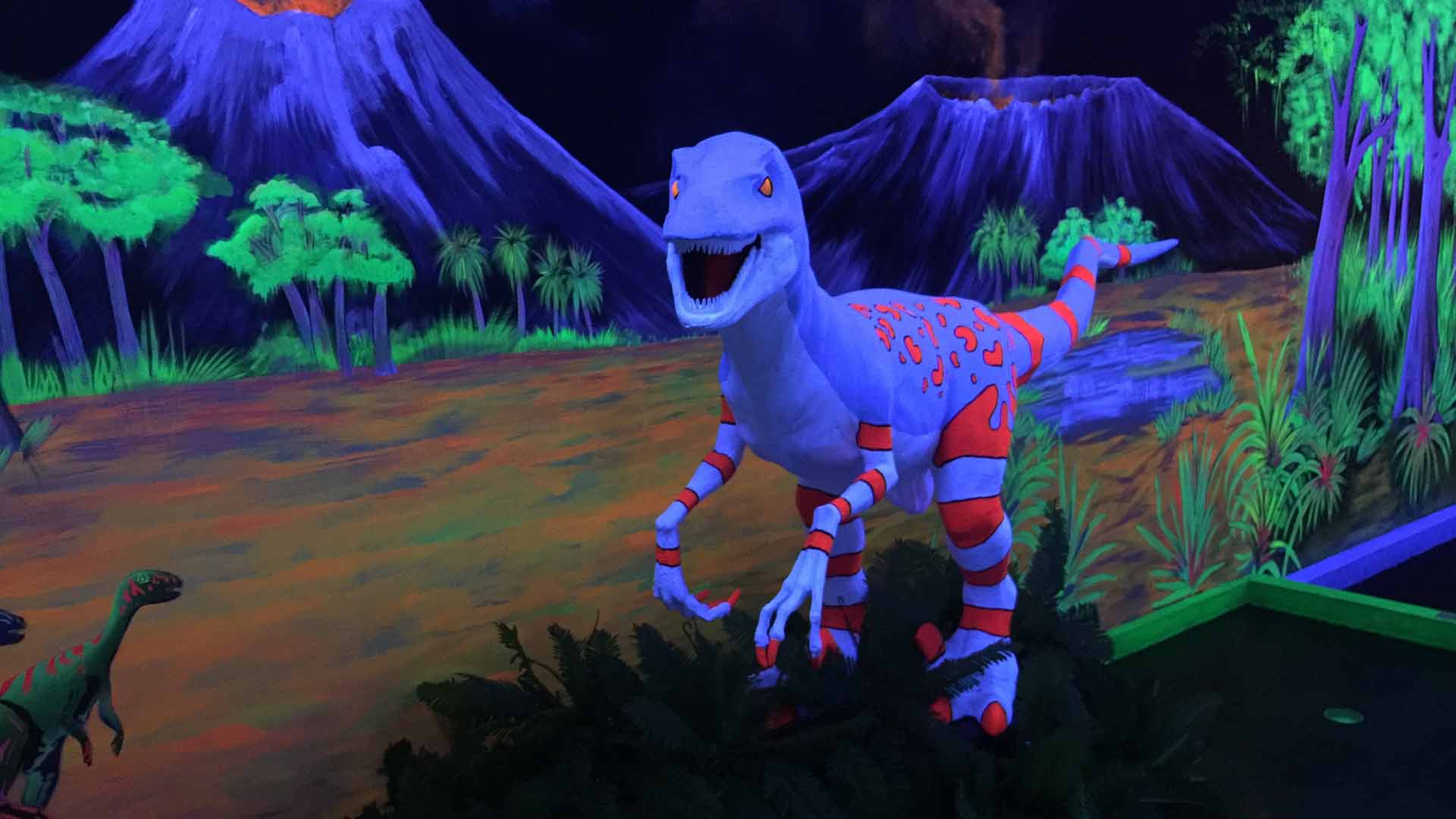 Laughter is the best medicine so plan a Laugh Alive workshop with friends or colleagues: whether you choose laughter yoga, a chocolate making workshop or a combination of the two, it's sure to put a smile on your face!
Or play some crazy golf: the courses at Globalls at Brighton Marina will definitely brighten up the season; choose between Jurassic or Tropicana and find yourself surrounded by ultraviolet sculptures as you play.
Katie F
Related
0 Comments