It seems that nowadays there are days celebrating just about everything, mind you I'm not complaining as it is currently Afternoon Tea Week and Bella Italia has just launched a new Italian themed afternoon tea so of course we just had to check it out...
In Brighton we are fortunate to have plenty of options when it comes to Afternoon Tea as you can enjoy the classic one at The Grand Hotel, something a bit quirkier at Metrodeco or even one combined with a sightseeing tour on the Regency Routemaster bus! So while the standard for afternoon tea in Brighton is already high we're always excited to try something new.
So off we went to Bella Italia, North Street where we were greeted with a friendly smile - which is always a good start. As with most afternoon teas the food menu is set and then here we had three drink options to choose from: Tea, Prosecco or Hendricks Gin. We opted for the Gin Afternoon Tea and out came a glorious tea pot with the gin & tonic served in dainty teacups and a cucumber garnish.
Top Tip: when drinking from a tea cup it is important to remember to raise one's pinky finger!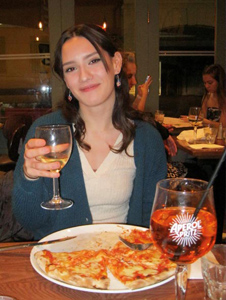 With the drink ordered it was time for the main event - the food! The afternoon tea is still served on the traditional three tiered stand and you are advised to work your up from the bottom. However what is on each layer is slightly different from the usual fodder as instead of sandwiches we have pizettes. While I am partial to a cucumber sandwich I usually find the sandwich layer of an afternoon tea to be my least favourite part of the experience as there is often one I'm not so keen on, so this was perfect for me! As my tea companion (the lovely Caroline) is vegetarian I took the Parma pizzette while she had the buffala mozzarella one and we shared the goat's cheese and caramelised onion.
Next up was the scone, or rather the panescone served with mascarpone cream and strawberry jam. This was lighter and fruiter than a traditional scone, meaning we still had plenty of room to tackle the dessert tier. As this is an Italian tea I was delighted to see a Tiramisu, we also had a strawberry cheesecake, passionfruit panna cotta and honeycomb brownie. Scrumptious!
Beware: The Tiramisu is deliciously squishy so you will almost certainly get into a mess trying to move it from the stand to your plate. Don't worry though as it is worth it!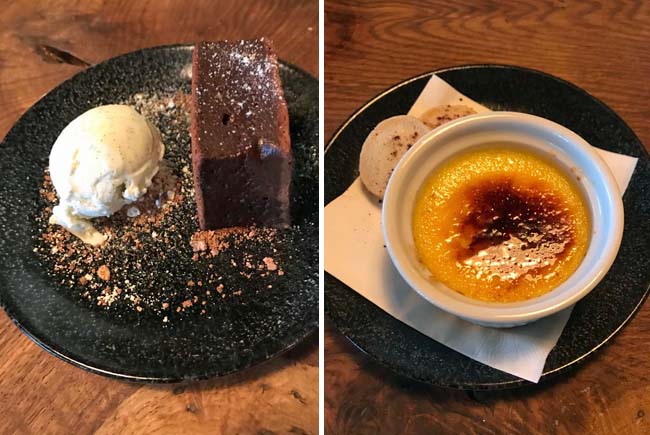 Overall we thoroughly enjoyed our Italian themed Afternoon Tea. It may not suit traditionalists but if you have tried a few afternoon teas and fancy something different then I can definitely recommend this one. As a pizza-lover I particularly enjoyed it and I thought there was a good amount of food as often with afternoon tea you either end up waddling out or having to leave some whereas we cleared our plates but I didn't feel over-stuffed nor did I feel hungry. I think the lighter version of the scones probably helped with this. Although I do love clotted cream so I won't go for the Italian version every time but I will definitely try the Bella Italia Afternoon Tea again soon.
The traditional tea is £24.99 for 2 and the Prosecco or Hendricks Gin versions are £29.99 for two. Afternoon Tea is available at Bella Italia from 12-5.30pm Monday to Friday and from 2-5.30pm Saturday and Sunday.
Charlotte
Related
0 Comments