We've decided to get to know some of our local business partners a bit better - and today we speak to Sophia Deeprose from Department Flea Market...
Photo of Sophia with BBC Sports broadcaster and Strictly Come Dancing Champion, Ore Oduba
Tell us about yourself and why you started Department
After leaving school at 17 and moving to Brighton I took my passion for going and buying "treasure" at jumble sales and decided to try and make a living from it in a pre-internet world. I took a stall in Snoopers Paradise when it first opened and had a weekly stall at the car boot sale at Brighton station. By 1996 I had saved enough to open my first vintage clothes shop; Dolly in Sydney St, but after five years decided on a very fun career change when offered the opportunity of owning a bar, Mau Mau, in the spiritual home of vintage, Portobello Road in London. After four years of seven-night weeks and whilst recovering from a brain tumour, I moved back to Brighton for the slightly easier life of vintage retail and opened a vintage homewares and furniture shop, Bird & Rose in Hove in 2007. After being commissioned over a couple of years (2008-2010) to design several Brighton pub-interiors I developed an enhanced passion and knowledge of vintage furniture and I expanded into a much bigger premises and opened Department in 2011. Department has allowed me to combine my passions for furniture, design, clothing and interiors and also to provide a home for many local creatives who individually wouldn't be able to open their own shop but who share my dream and passion for vintage ephemera and jumped at the low overhead option I could offer them to enable them to follow their dream and open their own shop within a shop.
Tell us about some of the traders you work with.
Department is a real cornucopia of product and includes the brilliant Frenchic paint range brought to us by Henfield entrepreneur Paul, Tina has a beady eye for nick-nacks and ephemera, Lauren upcycles unwanted furniture and makes them live again, Andy has a fab range of repro lighting and homewares and altogether we have over 25 traders under our roof. Because of the sheer range of items we have spread over our two floors we have featured twice on Celebrity Antiques Road Trip which has been a great promotion for us as the shows are constantly on repeat!
What do you love most about what you do?
It really is like Christmas every day - I never know what will come in next, 'treasure' from house clearances and interesting, quirky people who share my love of "stuff" and the fact that we are fully environmentally friendly in our upcycling or simply passing on unwanted, unloved items and giving them a new home. The first Covid lockdown caused alot of people to take stock of what they liked and didn't like in their homes and have a clear out, replacing it with unique items from Department.
What's the best thing about where you work?
The variety of people who come through our doors from TV stars through to "crazy" eccentrics. In spite of Covid, we have done our best to provide a constantly evolving stock which always gives us an interesting edge and always makes me smile - 25 magpies all bringing their best finds into sell in the shop is always exciting
What's your average day like, or is it ever average?
Every day is completely different due to our community of creative people all pitching in to the fabric of the shop and all bringing their personalities to their individual area's
What is the biggest challenge or opportunity currently for you at the moment?
After a very difficult year for independent retailers, during which we have done our best to still provide a click-and-collect service whilst under lockdown, we can't wait to re-open our doors and show off our Christmas stock on December 3rd. We hope that our customers continue to support us and all independent retailers by shopping local this Christmas and that this trend will continue into 2021 and beyond. And if our landlord would repair the hole in our roof that has needed fixing for years that would be the icing on our Christmas cake!
What do you love most about Brighton?
The sea, the crazy people, the food, the walks
If anything at all, what would you like to be doing as an alternative career?
A bit more interior design or I have always fancied running an auction house
Apart from Brighton of course, where else would you most like to live?
South West France. I love it there.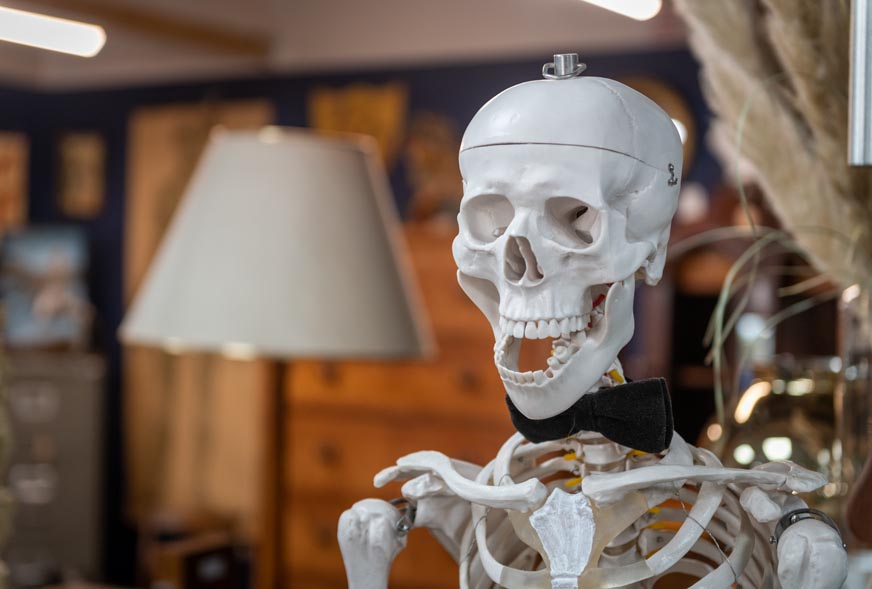 Related
0 Comments