We've decided to get to know some of our local business partners a bit better - and today we speak to Holly & Toby from Kindling...
Please tell us a bit about yourself and how you started in the restaurant business
While studying design at university Toby took a job as kitchen Porter at St John in London and fell in love with the buzz of the kitchen and professional cookery. Holly came to cookery later after having studied chemistry and then nutrition. Having loved cookery since childhood she decided to make a career change 8 years ago and retrained as a chef
We know you work with local producers, please tell us more!
At Kindling we work very closely with Tom at Chef's Farm, Barfield's Butchers and Brighton and Newhaven Fish Sales. We adjust our menus daily to reflect the best local produce we can get. Our menu development happens through ongoing conversation with our suppliers about what's in season and good at any given moment, and we design our dishes around this.
What do you love most about what you do?
We both really enjoy the creativity of constant menu innovation and working within seasonal constraints. Thinking ahead to how we can preserve summer produce for the winter months and working out the best ways to showcase amazing produce. We also love seeing our customers surprised and delighted by what we put on the menu. We have some pretty unusual combinations and we love being able to see how people react to them from our open kitchen.
What's the best thing about your work?
The freedom to create, not just dishes but also a happy workplace, team and community with our suppliers.
What's your average day like, or is it ever average?
Long! We both work 5 double shifts a week at the moment. We usually start at 9am, prep for 2-3 hours then do lunch service. Then it's time to reset the fridge for dinner, feed the team and get ready for dinner service. Most days we finish around midnight as after the foods finished being served there is clean down, ordering and paperwork.
What is the biggest challenge or opportunity currently for you at the moment?
Finding good passionate staff who want a career in hospitality. There's a real shortage of staff across our industry at the moment and sadly it's not really seen as a career option in this country.
It's exciting times for businesses being able to reopen after covid, what have you been doing to plan for this?
Throughout lockdown we did 'kindling at home' meal packages to help keep the brand alive. We also spent time in our prep kitchen preserving and fermenting things ready for reopening.
Have you got anything new planned for the coming year?
Now social distancing restrictions are starting to lift we would like to look at doing some more special events - tasting menu evenings, wine pairing evenings and themed dinners - watch this space!
What do you love most about living and working in Brighton?
Being by the sea! We don't get much time for a break on work days but we do usually manage to get out for 15 mins between lunch and dinner service to get some fresh air on the beach. There's also an abundance of great local produce in Sussex which is really exciting to work with.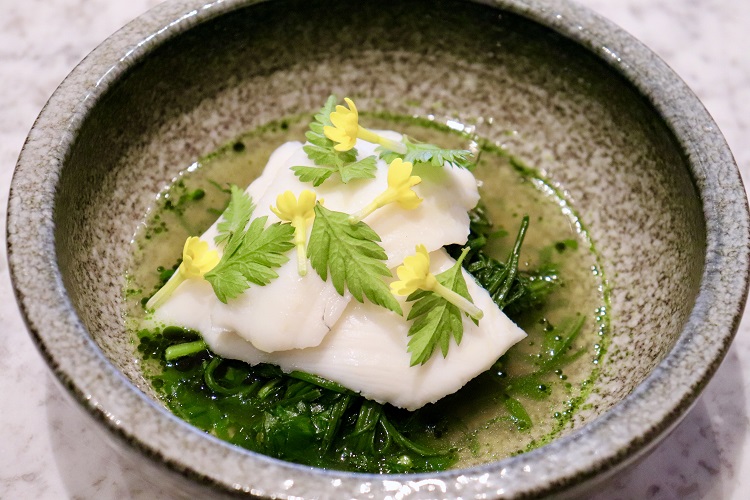 Related
0 Comments