This itinerary has been written by Kim Jack-Riley. Kim is a Global Tourism and Marketing Consultant living in Brighton and she is also the owner of travelling tea room, Tea & Grazing.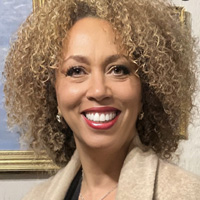 A Day Trip doesn't always have to be rigid or scheduled and a visit to Brighton is all about breaking loose from your daily routine! If you don't have time for a staycation, there's no better place for shopping, eating, or just people-watching all in one day than the eclectic neighbourhood known as The North Laine in the BN1 postcode.
Nestled halfway between Brighton Train Station and The Beach, the first thing to be clear on is the name of this colourful section of town. It's often confused with the upscale retail district known as 'The Lanes,' and any 'Brightonian' will be quick to correct you on the pronunciation of these two distinctly different sections of the City. And while you're at it, make sure to remember there's no 's' at the end of North Laine!
Your best entry to The North Laine is via train to Brighton Station. If your only option is to drive you can choose from the RCP and the NCP parking garages because street parking is limited to two hours and spaces are hard to come by.
From the Station, you can exit and immediately turn left to enter a short tunnel where you will pass the Brighton Toy & Model Museum leading you on to Trafalgar Street.
Right away, on Trafalgar The Lord Nelson Inn will greet you followed by several café's, three vintage clothing stores and for those eager to get the party started there's even a trendy Whiskey Bar.
After a few more steps, you have arrived at the main artery to a conclave of boutiques, independently-owned shops and eateries. Turn right from Trafalgar onto Sydney Street, which is closed to traffic and hosts a diverse array of interesting shops. There is often a street busker here providing music for visitors, and being shut off from cars this gives you time to stroll at your leisure, pop in and out of shops or sit with coffee and cake for a while. The Roastery by Trading Post provides roomy tables as well as outdoor seating, while across the street the flagship Pelicano offers a cozy indoor café with mouth-watering cakes.
If you missed the Trafalgar Street tunnel entrance in the first place, an alternate route from the Train Station is along Queens Road for a short walk and left turn onto Gloucester Road. The Pond will quickly appear and you will still end up finding Sydney Street to the left.
One of the reasons I can never get enough of meandering the North Laine is the pretty houses. On any given day, visitors can be seen taking snapshots of the unique doorsteps or window boxes along iconic roads such as Tidy, Kemp or Over Streets. Residents have come to appreciate the attention and in spring and summer, the glistening paste colours of the houses lets you know you are definitely by the seaside. Creativity is abound with small-space front gardening and some homes have full-blown murals of music icons such as Bowie or Hendrix on their front walls.
The main buzz is Kensington Gardens which is anchored by the Snoopers Paradise. If you have an interest in vintage, retro or antique wares allow yourself a full two hours inside this second-hand mecca which boast over 90 stalls. Across the street for music lovers, cool sounds are always wafting from Resident Music which is home to all genres with a back catalogue, limited editions, and ticket sales for local venues.
Turning a slight right at the end of the street, the bold orange and yellow trademark logo of Gak stands majestically at the foot of Gardner Street. Gak attracts visits from around the world seeking discounted new and second-hand guitars, keyboards and equipment. There's also another Trading Post here for the Brunch crowd or you can a have a proper sit-down at The Dorset Bar & Kitchen.
Heading on to Gardner Street, if you haven't settled on lunch yet from one of the buzzing restaurants or café's, you will discover the greatest The Cornish Pasty shop (legendary for Mince Pies during Festive Season) and also the best-in-your-life falafel at Lavash.

Gardner has a slightly different but equally buzzing vibe as Kensington or Sydney, with a mix of independent retailers including toy shops, shoes and other one-of-a kind boutiques. Just remember that weaving through the cobbled streets and getting a little lost in your thoughts is part of the fun.
The North Laine has the pulse of Brighton on display seven days a week. It's a place where people wear club clothes in broad daylight, display vibrant temporary tattoos or hair colours not suitable for work, and parade dogs with just as much quirky character as the location. Anything goes and the only thing you can't be in The North Laine…is shy.
Although the neighbourhood appears insulated, if you still have a little time before the next train home it's just an 8-minute walk from the North Laine to the famous Brighton Pier where you can grab a full dose of the seaside.
Related
5 Comments