My my just how much I missed you, Mamma Mia at the Brighton Centre opened last night and whether you are an Abba aficionado or just fancy a really fun night of musical theatre, you won't be disappointed.
The Brighton Centre has long been the host to top shows and headliner acts, so it was no surprise that for one week only they are transporting this legendary Brighton venue into a small corner of the Mediterranean. With an azure front stage border, white taverna and projected aquamarine waves, the colour palette is unmistakably Greek, and the audience is at once transported to the small Greek isle of Kalokair, the fictional backdrop of our story.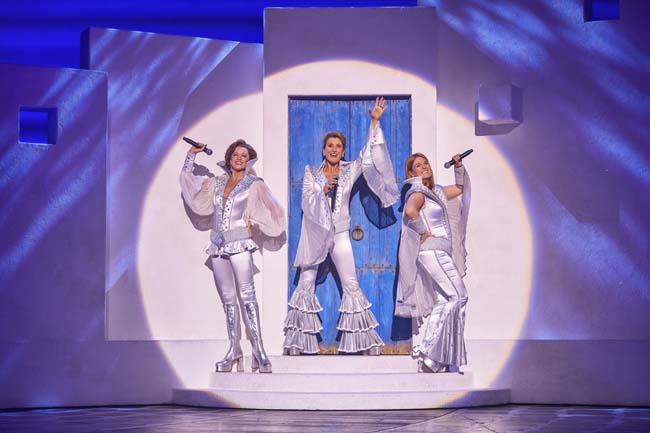 For those who have not been swept up in the smash hit musical of the music of Benny Anderson and Bjorn Ulvaues, or missed the film, the story opens in the lead up to a young woman's wedding, just as Sophie has posted invitations to her dad, or in this case dads as she is not sure which of 3 of her mother's long-lost friends is her father and explores relationships with a fun and light touch. All sung along to an inimitable Abba soundtrack, this show reminds you just how many hits the band had and is a fun and joyful rummage through their back catalogue.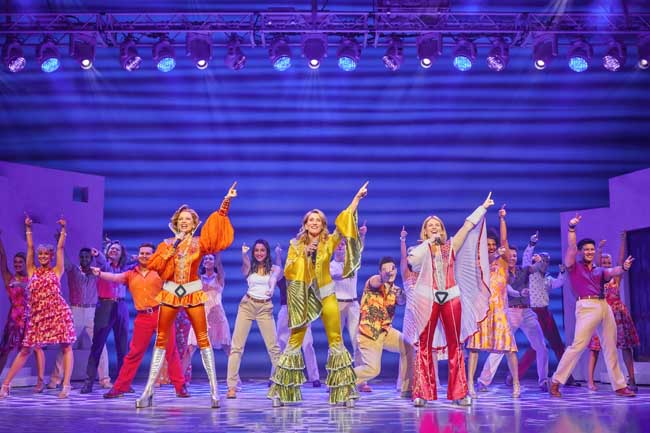 The opening song, I have a dream was delivered by Jena Pandya, a hauntingly beautiful rendition that really let us know we were going to be in for a vocal treat. We loved the stage design which at once was very simple and yet the revolving aspect meant it could cover a range of scenes, opening out the stage or closing in on the action as and when it was needed.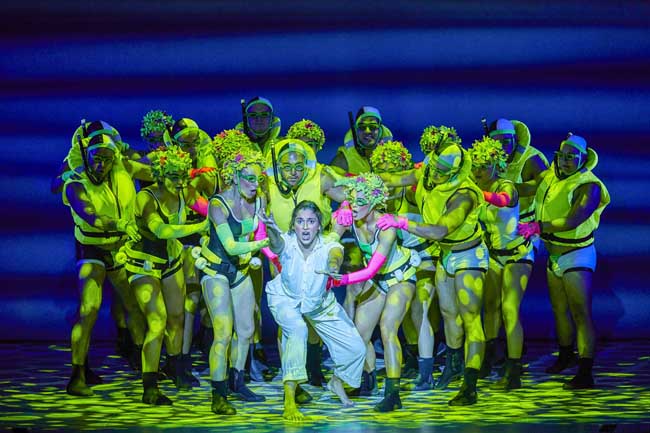 Next, we were introduced to Sophie's mum Donna, played by Sara Poyzer, the hard-working single mother who gave up a life as the lead in a band to parent her daughter and open a taverna in the beautiful Greek island that they call home. Like mother, like daughter in terms of the singing quality, a brilliant rendition of Money, Money, Money really cemented the opening act and showed us the full range of Poyzer, a fabulous aperitif to the rest of the show.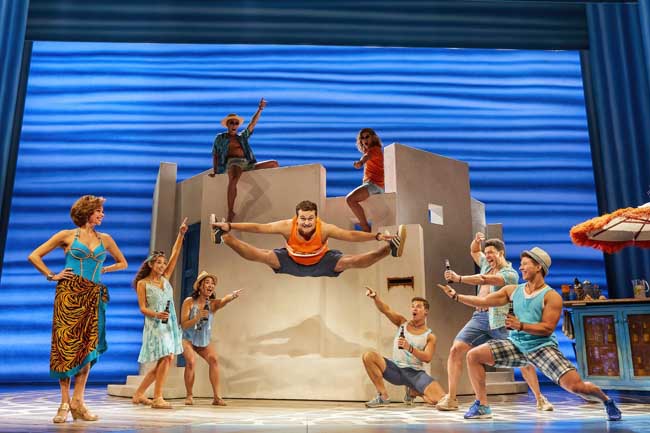 The arrival of wedding guests including Donna's two best friends and Sophie's potential fathers brought a hearty dose of humour, Chiquitita delivered laughs as the three women tried to cheer up their friend. Alongside fantastic voices we were indulged with amazing dance routines that were slick and energising and sometimes performed in flippers!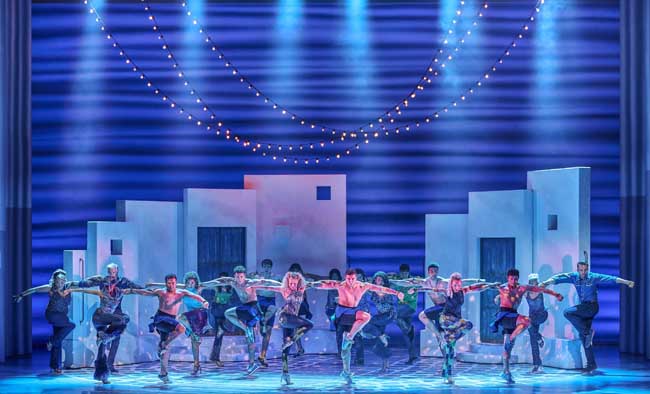 Act two began in a dreamlike state, with slowed down soundbites of songs and other worldly lighting highlighting Sophie's turmoil about her fathers arriving on the island. We loved the interaction of the different Dad characters, Sam, Bill and Harry with Sophie as they discovered that any one of them could be her dad.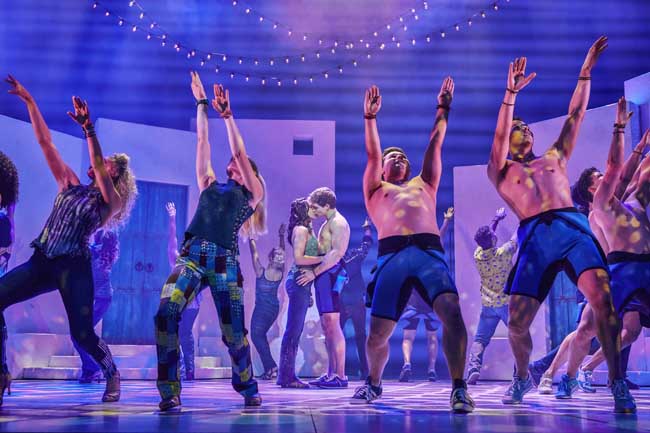 Big fans of the movie will be pleased to learn that many of the scenes are exactly the same as in the film, for example Does your Mother is just as funny (If not funnier) on the stage, giving the audience a chance to feel they are in safe hands. One thing I loved about the production was the fact that the humour, loss and pathos were balanced to give a great all-round show.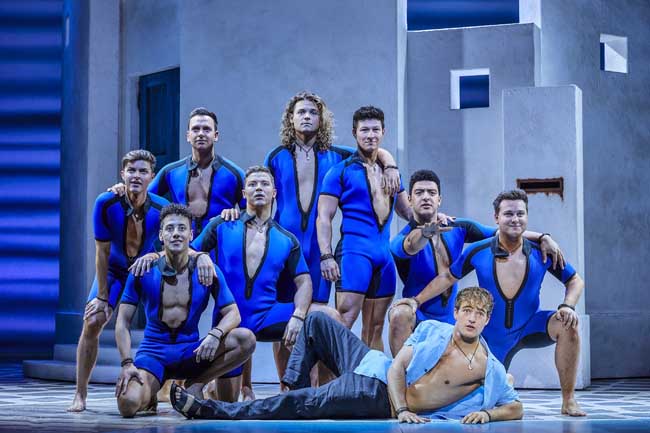 By the end of the second act everyone was on their feet and seeing a whole auditorium (Some with outrageously wonderful costumes) boogying along to the titular Mamma Mia! was so much fun.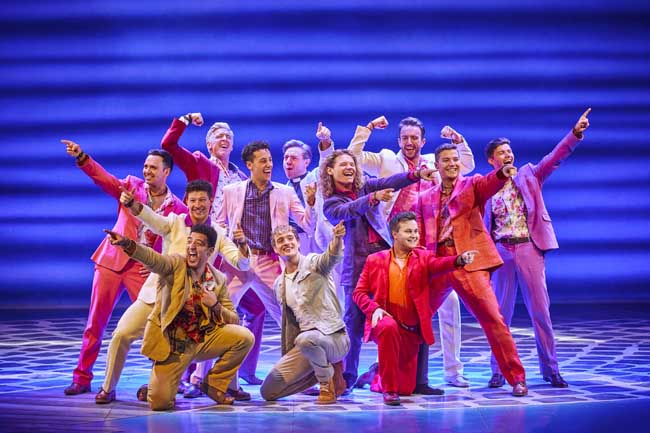 Basically if you want a show that will make you smile, sing, cry (A little bit) and dance Mamma Mia! is definitely a Super Trouper production. Tickets are (not unexpectedly) selling very fast so you need to book now!
Caroline
Related
0 Comments