You know you've had a good meal when you have to sneakily undo the top button of your jeans! Yes, that was me after an amazing three-course meal at the Bistro du Vin.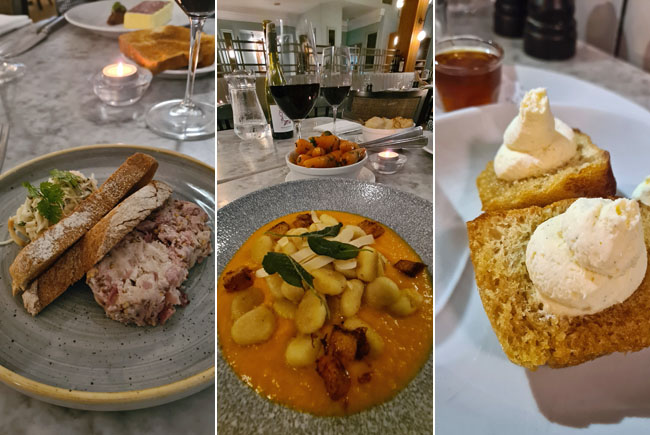 Bistro du Vin is the restaurant at the Hotel du Vin on Ship Street, however you don't have to be staying at the hotel to dine there. As you have probably guessed from the name, the menu is inspired by French home-style cooking featuring earthy dishes and slow-cooked foods that are ideal for warming you up on a blustery, autumn evening.
Naturally this being a French restaurant named after wine, the first order of business is the vin. We decided to keep it simple with a bottle of the house red, a Merlot, and while this will disappoint fans of the movie Sideways, we thoroughly enjoyed it. Now it was time for the main event – the food! There is certainly plenty to choose from as the restaurant has a classic a la carte menu as well as a selection of seasonal specials. My boyfriend was instantly drawn to the cassoulet as he will always order any dish featuring duck. To start with I decided on the Ham Hock Terrine and my partner went for the Chicken Liver Parfait. For the main course I had decided I'd probably order the Pumpkin & Sage Gnocchi but when our lovely waitress, Karen, offered to make some recommendations I was happy to hear her suggestions. Rather spookily she recommended either the Gnocchi or the Cassoulet!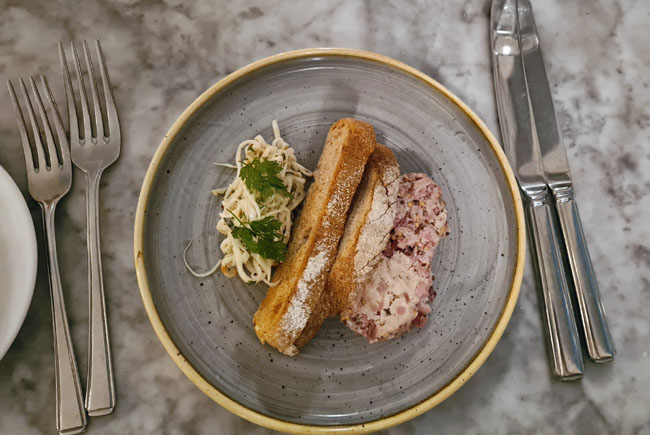 Often when people think about French food they will picture dainty nouvelle cuisine dishes, possibly wondering if they will be left feeling hungry. This is not something you will have to worry about at Bisto du Vin. The portions are very generous, in fact the Chicken Liver Parfait could almost have been a main course. My Ham Hock Terrine was delicious, although it was nearly upstaged by the accompanying celeriac remoulade, which had a lovely, light, refreshing flavour.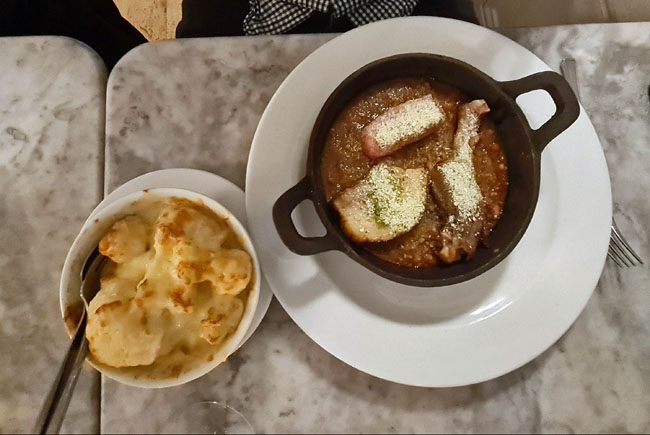 I almost suffered a bout of food envy when the cassoulet came out as alongside the confit duck the dish also features pork belly and Toulouse sausage. Naturally I insisted on a taste and this is clearly a slow-cooked meal as the meats had soaked up all the delicious flavours of the stew. A perfect autumnal dish. However I quickly recovered from my food envy as the gnocchi was lovely, the pumpkin puree not only looked vibrant but tasted great too and went well with the glazed carrots I had as a side.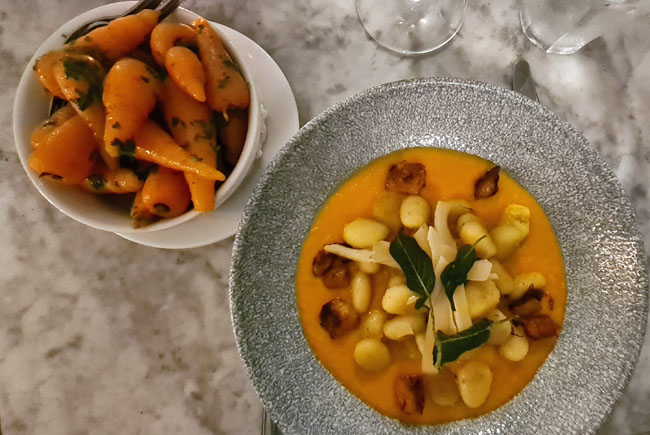 At this point we had already had plenty of food but there's always room for pudding. I usually go for the chocolate option however I decided to break with tradition and select one of the seasonal specials – Rum Baba. Admittedly part of the reason for ordering it is simply because it is such fun to say, especially if you really roll the opening R. Rrrrrrrum Ba-Ba. The fact the dish also comes with a shot of banana rum made the decision even easier. My partner decided that as we were in a French restaurant he had to have the Crème Brûleé.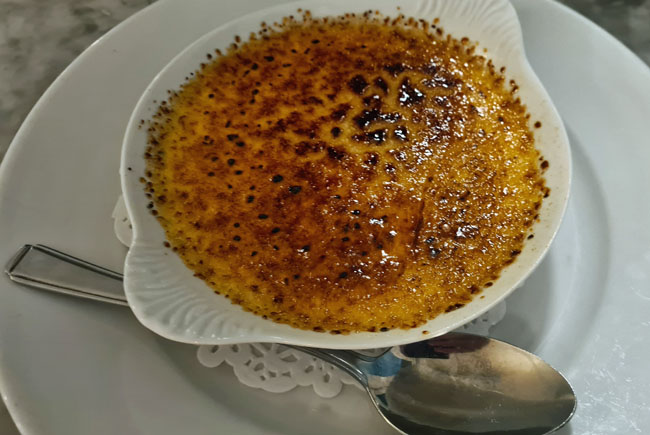 It was at this point we were finally defeated, we both made a valiant effort, devouring at least half of our desserts but sadly neither of us could clear our plates. This is no reflection on the quality of the desserts though, they were both scrumptious, but we simply had to stop.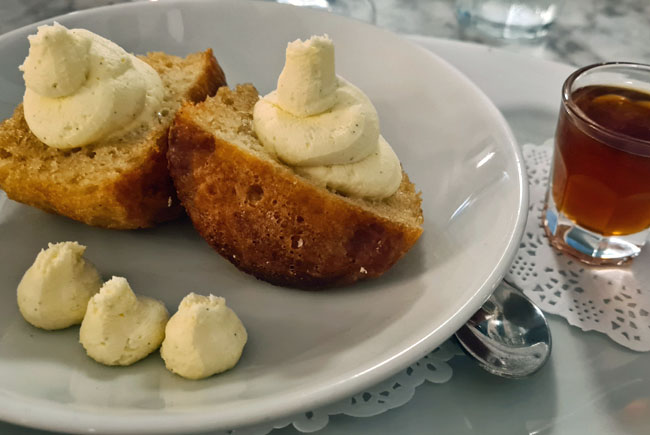 As mentioned, you don't have to be staying at the hotel to dine at the restaurant but I have to admit after all that yummy food we were rather envious of those diners who could head straight off to bed! Instead we decided to take advantage of the restaurant's location by having a stroll along the promenade before waddling home.
So far I've focused on the amazing food but I do also want to mention that the restaurant manages to strike a perfect balance between being luxurious enough so it feels like a special occasion but relaxed enough that you can still dress casually in jeans. We will certainly go back again, in fact as we were leaving, we were making a note of their "Chateaubriand & Malbec" offer (I'm starting to think I should have added a warning to vegetarians & vegans at the start of this post!) Another very tempting offer is the "Taste du Vin" which is a five-course menu with a matching wine flight plus bed & breakfast.
This autumn if you are looking for a delicious meal with a touch of class then I can definitely recommend Bistro du Vin – just make sure you wear loose fitting clothes 😉
Charlotte
Hotel du Vin Brighton, 2 Ship St, Brighton, BN1 1AD
01273 855221
Follow #HotelduVin on Instagram, Twitter and Facebook
---
Why not add a meal at Bistro du Vin to your #BrightonWishlist?
Related
0 Comments