We got to experience authentic Greek Cuisine in the heart of Hove at Nostos.
Hove's dining scene has long been overlooked, Brighton's bright lights have been luring diners, while us Hove locals have quietly long been enjoying a wealth of award-winning restaurants and it is only fair we start talking about them. One such find is Nostos, an authentic, bright gem of a place that locals and new visitors love alike.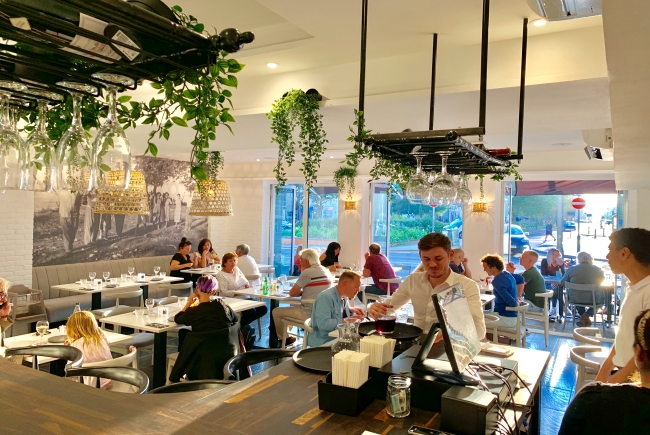 Nostos have taken everything great about Greek cuisine and hospitality and transported it, along with their head chef Alexandros, to their welcoming restaurant in the heart of Hove. It's no wonder they've been voted one of the best restaurants in Brighton by The Telegraph who commended the mix of vegetarian, vegan and meat dishes. Everyone is catered for at Nostos making it perfect if you're in a big group.
This warm, welcoming, restaurant really is an escape to dine at. Once seated, we were talked through the menu by the chef, Alexandros. The tasting menu offered the perfect range of dishes to explore, and Alexandros gave us the best introduction to the ingredients, you always know you are going to dine well when the chef is as passionate about their ingredients as Alexandros is.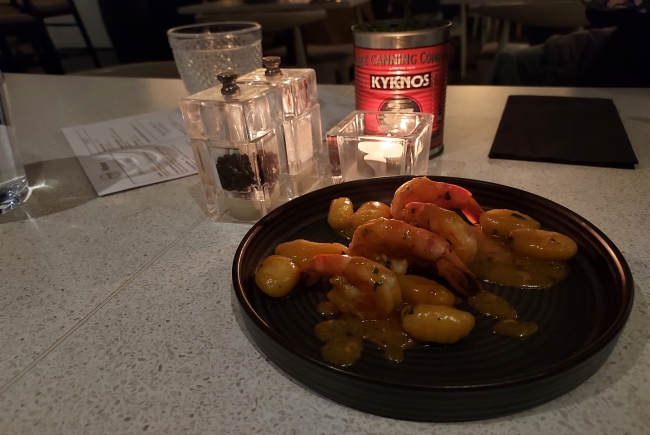 Our Greek feast began with Cretan Kaltsouni, a crispy spinach pastry sitting in the most delicious sheep's yoghurt sauce, the fresh pastry was perfect with the tangy yogurt, the wonderful mix of textures and tastes plus the watercress ensured everything sat together well. My companion was delighted with her veal arancini, served with chilli basil mayonnaise and tomato jam, commenting they were one of the best she had ever tasted. I loved that after just two dishes we had explored completely new flavours and ingredients that we'd never had before.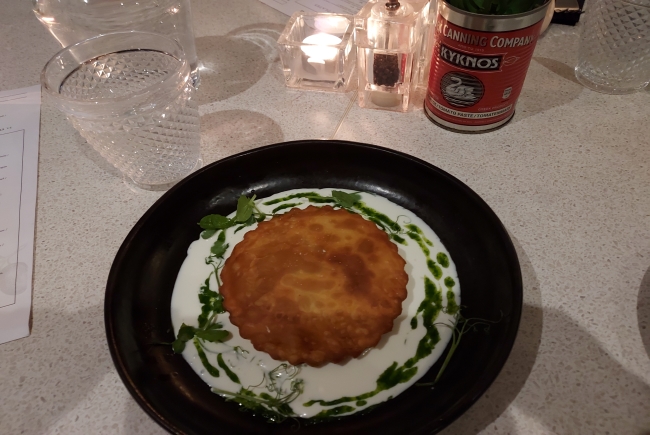 One of the standout dishes had to be the Htapodi, I can still taste the lemon and fava bean puree in my mind, I know it doesn't sound like something you would rave about, but it was so flavoursome. The beautifully grilled octopus was perfection, a butter knife slid through it so easily it was plain to see (and taste) that the chef really knows how to cook seafood. I will definitely order this plate again and I was not at all surprised when our friendly waitress mentioned that they now serve the fava bean base as a dip. Give me some pitta bread and a bowl of that and I will be happy!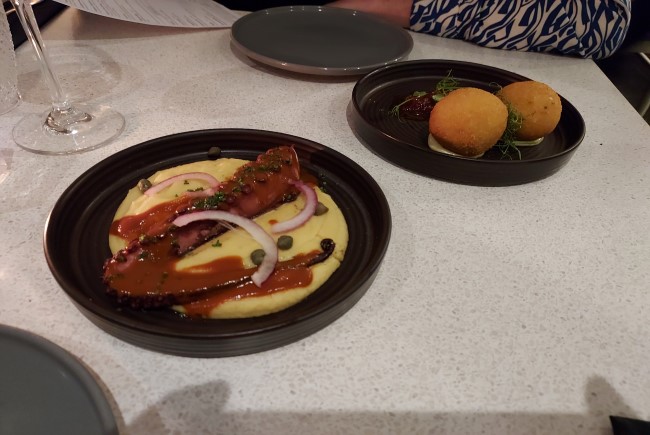 Another first for me on this visit was tasting Greek pasta, fat ribbons of linguine - like pasta, glistening with an Ouzo sauce, the aniseed from the liquor binging out a new depth to the generous serving of clams and the chilli added the perfect heat to make this dish a hit. The chicken supreme arrived and as my friend tucked in, I knew it was cooked well, with Greek sausage powder and a sweet grape molasses sauce on the side this was another roaring success.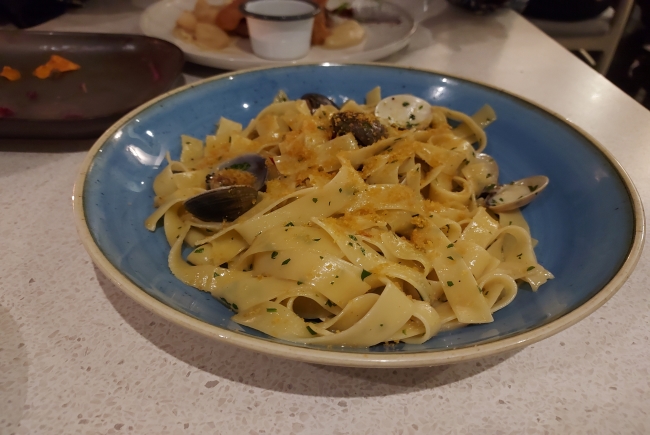 We finished our tasting menu with a light as air mouse served with hazelnuts (Always a winning combination) which sat with a light chocolate sponge flavoured with bourbon. This was the best way to end a wonderful meal. With a wonderful selection of wines to accompany the delicious dishes they serve; Nostos really is a little slice of the best of Greek cuisine and I am so pleased it is in Hove. The perfect escape in the winter darkness, Nostos is like a mini-Greek holiday.
For a very reasonable £15 their lunch menu covers all bases and includes a wonderful selection of the broad menu, perfect to enjoy in the lead up to Christmas when funds are stretched or just as a lovely lunch treat!
Caroline.
Related
60 Comments