When The Ivy invited me down to try their special Mother's Day cocktails and dessert there was really only one person I wanted to join me - my mum of course!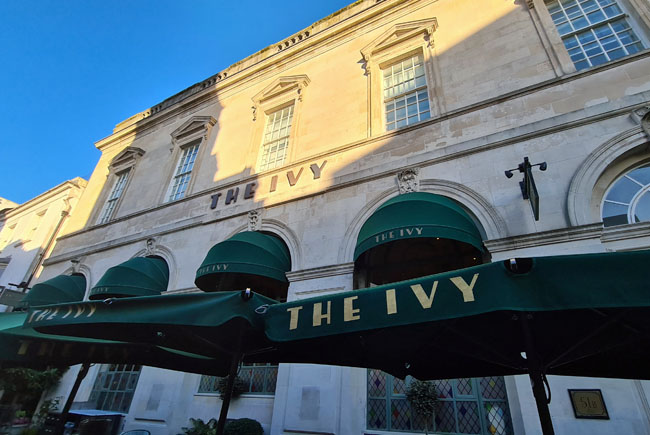 This apple certainly didn't fall far from the tree as my mum & I both share a love of cocktails - I'm sure there's a joke in there about Apple Charlotte but I'll move on... Similarly while we have both enjoyed hibernating over the winter we are now ready to leave our blankets and enjoy a night out & if anywhere is going to tempt us outside it's the fabulous Ivy.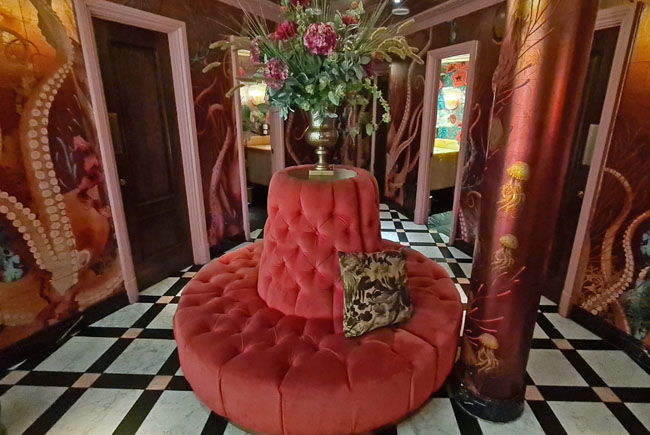 The Ivy in The Lanes has struck the perfect balance as it certainly has the wow factor for a night of glitz & glamour (even the loos are insta-worthy) but the atmosphere is still warm & friendly making it clear that everyone is welcome. Which is just as well as while officially it's spring the weather still seems to be stuck in winter-mode and even though our outfits had some sparkle we were still more snuggly than sensational!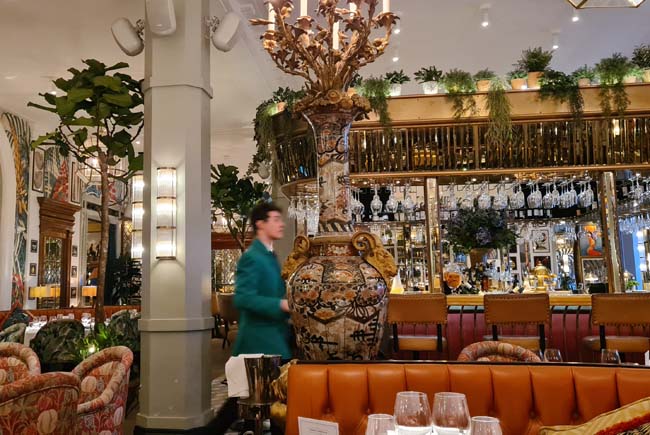 As soon as you step up off the road and into the restaurant, all thoughts of winter are forgotten as you are welcomed into a world that's a million miles away from the chilly day you've just left behind. The restaurant features a spectacular array of colours but somehow nothing clashes and it's all designed to make you smile - just what these two ladies needed on a windy Tuesday night.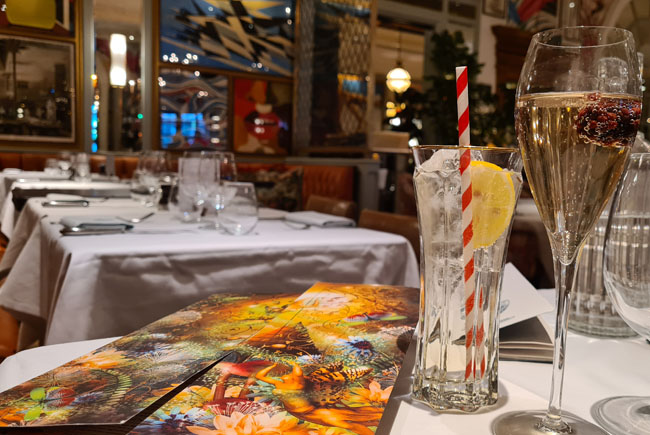 For Mother's Day The Ivy has put together three bespoke products which will be exclusively available on Sunday 19th March:
🥂 Elderflower Spritz Cocktail: St Germain Elderflower, Prosseco & Soda
🍾 Elderflower Royale Cocktail: St Germain Elderflower topped with The Ivy Collection Champagne and garnished with a blackberry
🍨 Mothering Sundae Dessert: Ice cream, berries and crushed meringue with a tangy raspberry and elderflower sauce
The Ivy were kind enough to invite us down to try these new products ahead of their launch on Sunday, in fact even the waiters hadn't tried them yet! Both cocktails were delicious, although our favourite was the Royale as you can never go wrong with Champagne. The blackberry has been described as a garnish but don't leave it behind as it tasted delicious soaked in Elderflower. The spritz was also lovely, very light and refreshing which had me day-dreaming about hot summer days.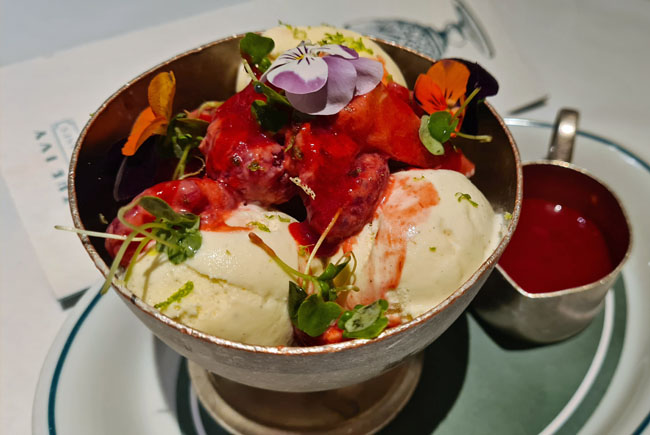 This morning I was hoping that when I looked back at the press release it would tell me what flavour ice-cream was in the dessert as I was trying to work it out last night. However my notes say vanilla and it defintely wasn't that so the team must have decided to give it an upgrade! I think it might have been a kiwi & lime ice-cream, as it it had a light, delicate taste which paired perfectly with the sharp raspberry sauce and the pieces of meringue were a crunchy surprise.
As mentioned these tasty treats are available exclusively for Mother's Day. Although I doubt your mum (or mother figure) will complain if you take them to visit The Ivy another time as there is always something delicious on the menu. Plus a visit to The Ivy does feel like an escape as you're cocooned away from the everyday in a safe haven of friendly fabulousness.
Don't forget Brighton is lucky enough to also have The Ivy Asia and from 24th March - 12th May they will be hosting 'Blossom Nights' featuring special dishes and cocktails inspired by Japan.
Charlotte
Related
0 Comments