Don't miss your chance to see Van Gogh's work like never before!
After a hectic summer holiday of playdates and activities we were looking for a calming event for all the family to enjoy, heading to Brighton Dome to see the Van Gogh Alive experience was the perfect afternoon activity. Especially when we saw they had discounted tickets, which is always welcome at the end of the summer holidays. This ground-breaking immersive experience was the first event to welcome back audiences to the fully restored Brighton Dome ahead of a packed schedule of live performances returning from autumn 2023. This unique multi-sensory experience explores the life and work of the seminal Dutch artist Vincent Van Gogh. More than 3,000 images are spectacularly presented in stunning detail, including iconic works such as Sunflowers and lesser-known paintings.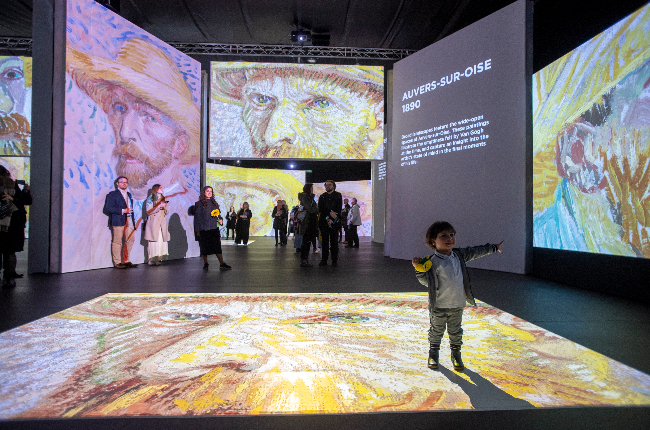 This is an experience that is immersive in every sense. We were met by some posters detailing the life and works of Van Gogh, and giving a thorough overview to the artist himself, the perfect taster to what was to follow. Despite seeing many images and videos of this experience beforehand, I was still wowed when we walked into the main room. With screens on the floor and all around the walls, Van Gogh's works were truly brought to life in front of our eyes. We loved the Starry Starry Night corridor which twinkled in all the right places.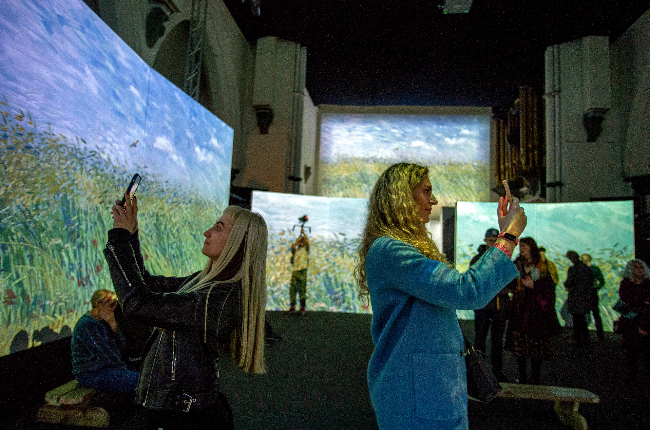 I wasn't expecting the images to move, but as you sit there watching them change there is something so tranquil about letting these great works of art literally wash over you. My young daughter loved this bit and enjoyed putting her hand out to let the art project onto her arm. In fact, the whole audience of all ages were captivated by the artworks being shown around them. Never can you get so up close and personal.
I loved the musical accompaniment that brought a new depth to seeing works of art, a far cry from a stuffy museum where talking is frowned upon and discouraged. Not having the formal setting made this an accessible way to learn about the painter and how he honed his craft. With quotations from Vincent projected onto the walls you could feel the intention in his work and ethos. From the heady absinthe world of Paris to the more sedate Arles in the South of France, you can see the changing landscape reflecting his changing mind.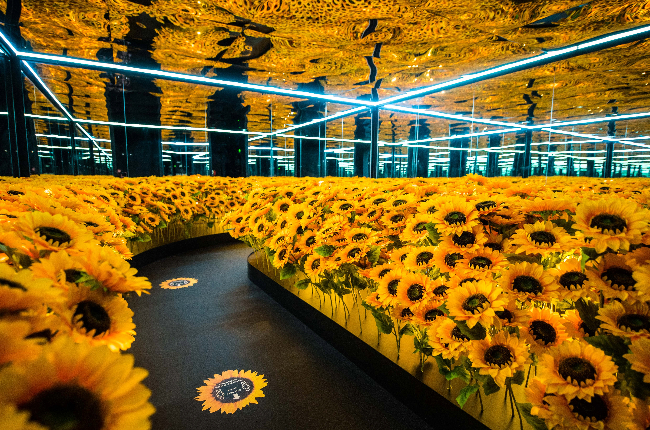 After a content time sitting soaking up the atmosphere, we moved to the next experience, the Sunflowers. This is a room full of... yes, you guessed it, sunflowers! With some clever angles and mirrors, the visitor is at once surrounded by the vibrant yellow stem that is synonymous with Van Gogh. After taking some pictures we moved on to look at and step into The Bedroom, if you've ever wanted to step into a painting this is the place to do it. This was a wonderful experience, to be able to stand and see the painting from a different angle, to be all at once part of the piece itself was so much fun.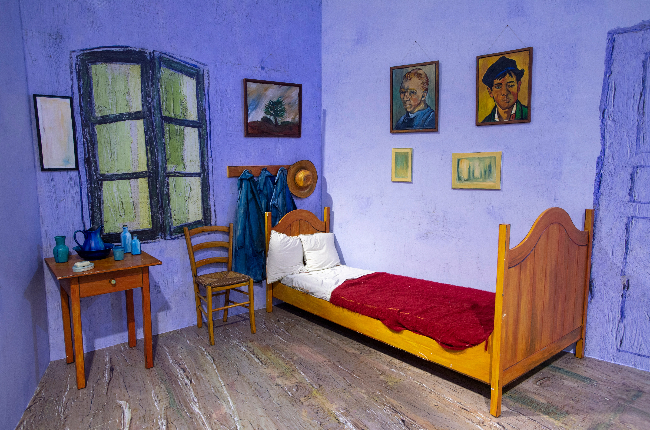 We reluctantly went to leave but were delighted to be met with an activity area and found easels set up for all to take part, you don't need to book to join in and become an artist for the day. This was an excellent way to really get acquainted with the work. With an on-screen guide showing you how to recreate Van Gogh's most famous works. Before long we were all immersed in drawing the Starry Starry Night and other famous pictures. Those who are artistically challenged like me will be relieved to learn there are tutorials you can do at home too. After a good explore we enjoyed a specially commissioned Starry Starry Night tea from locals Bird & Blend whilst chatting about what we had seen, a great way to end a pretty perfect day out. Whether you are a complete novice or a Van Gogh aficionado don't miss this chance to visit this beautiful, moving experience.
Van Gogh Alive only runs until 10th September so book now!
Caroline
Related
0 Comments