Later this month we see the return of English Tourism Week, although tourism is such a important industry that the week is actually 10 days as it runs from 17 - 26 March.
This year is all about celebrations and during English Tourism Week VisitEngland is encouraging everyone to celebrate tourism, the impact it has on our economy and the amazing people who work in the industry.
Celebrating Amazing Businesses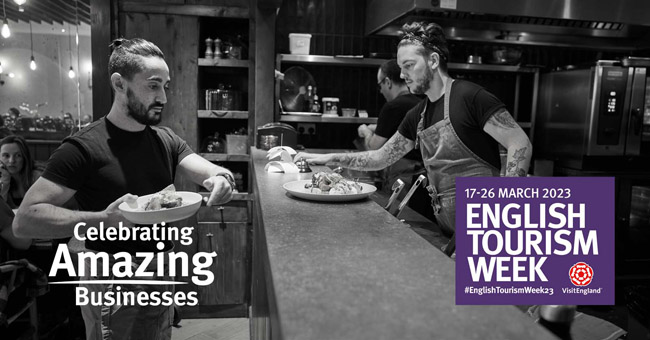 This is tricky as I would love to celebrate all our amazing businesses but sadly there isn't room in this post to do that! The photo above features Lost in the Lanes as this fabulous cafe has recently expanded and doubled in size. The venue is accessible, dog-friendy and has a great selection of vegetarian and vegan dishes. Another cause for celebration is seeing businesses working together and this year I'm thrilled to see Pier Pressure and Preston Manor working together on a murder-mystery experience called Clue Company.
Celebrating Amazing Experiences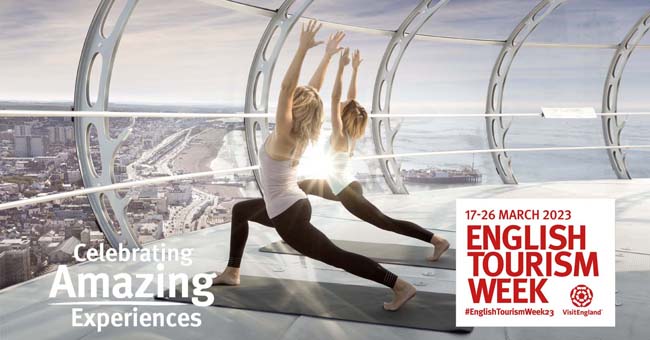 You could easily say just being in Brighton is an experience! However the city does offer a wide range of actual experiences, at Brighton i360 you can practice yoga at 450 feet or for an adrenline fix try one of their extreme experiences such as abseiling from the pod! I think one of my favourite experiences was forest-bathing and yoga in Stanmer Park. If you prefer food & drink experiences then you can make your own gin or rum or take a walking tour around our fabulous independent foodie places.
Celebrating Amazing History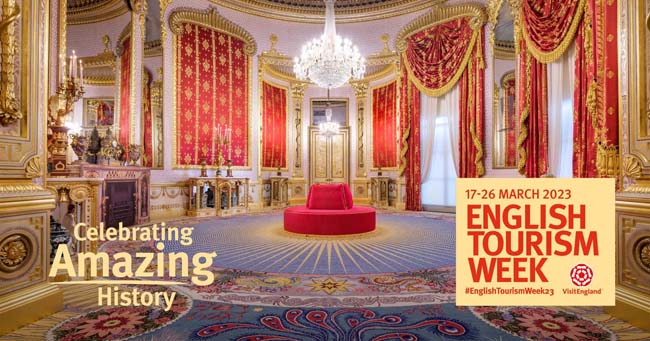 You can't talk about the history of Brighton without mentioning the stunnning Royal Pavilion. This exotic palace is about to launch a new exhibition about the coronation of George IV which was colurful and contentious! This year we are also celebrating the relaunch of Brighton Dome's Corn Exchange. The stunning building has been lovingly restored and is coming back iwht a bang as the first event will be the spectacular Van Gogh Alive!
Celebrating Amazing Memories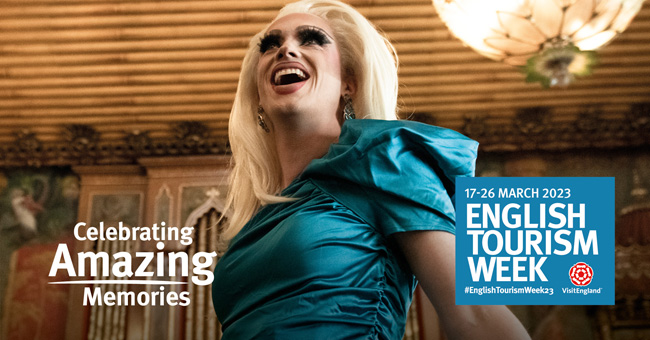 I love this one as taking a break is all about creating magical memories. I have so many happy memories of time spent in Brighton but I think one that stands out for me was taking part in the Brighton Pride parade, it was wonderful to be in the middle of such a loving, fun and a happy crowd. I also have happy memories of running around the city catchng as many bands as possible during The Great Escape including a band called Eternal Erection (oo-er!) performing on the top of a bus on the seafront.
Celebrating Amazing People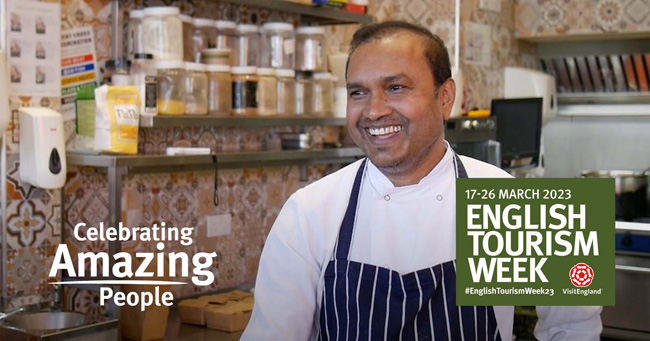 I have said this many times & I'm sure I'll say it many more times but whenever I'm asked what makes Brighton such as special place to visit I always say it's the people. Whether it's the fabulous people that run their independent businesses, the colourful & creative residents or the amazing team here at VisitBrighton it's definitely the people that make this city the vibrant palce that it is. The photo features one of the chefs at Curry Leaf Cafe and I was amazed at how quickly they set up their deliery service during lockdown, not just local either but nationally too!
Celebrating Places to Stay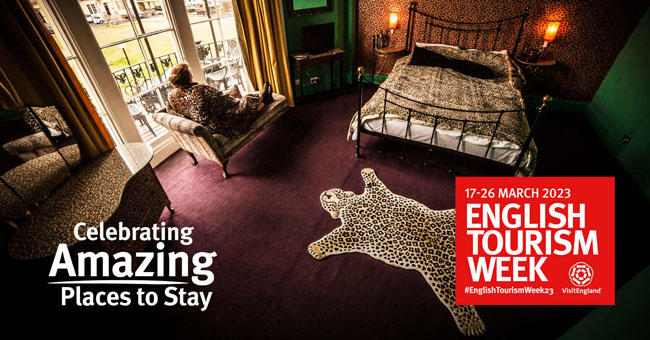 If you are looking for a memorable place to stay you'll find plenty of choice here. The photo shows the fabulous Bettie's Boudoir at the funky Hotel Pelirocco. All of the rooms are themed so whether you're a Star Wars fanatic, Bowie lover or looking for something a bit saucy then this is the hotel for you. Vintage fans will adore the rooms at snooze and if you have been to the hotel before then it's time to revist it as they have recently relaunched some of the rooms. Alternatively why not escape the city and enjoy the stunning South Downs National Park with a stay at Riverside?
---
Don't forget to explore our site for more ideas on Places to Stay, Things to Do and What's On during a break in Brighton and join in the celebrations by using #EnglishTourismWeek23
Charlotte
Related
0 Comments