Highlights

The Old Bank Steak Taverna & Bar is an independent local restaurant in the heart of Kemptown. After…

Sea Lanes Pop-up Bringing together Brighton's best to offer a diverse selection of leisure…

The HRCP are the U.K's leading RHCP tribute, who go beyond just sounding and looking like the band,…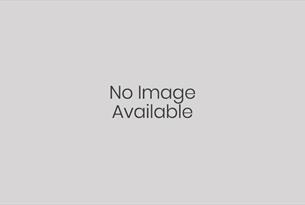 Jam Baxter has had an eventful time of it since he was last asked to summarise his musical…
LGBT & Gay Brighton
Brighton & Hove is proud to be a friendly and welcoming city which encourages a large number of Lesbian, Gay, Bisexual and Transgender visitors.
You'll find that the whole city is LGBT friendly but if you are looking for gay Brighton then you'll discover that Kemptown is the bustling heart of the LGBT community, with a relaxed village feel. Here you will find boutique hotels, elegant eateries, delicious delis and lifestyle shops as well as pubs and bars.
Gaydio
Gaydio brings the beat of Gay UK to Brighton on 97.8 FM – whether it's their dance and up-tempo pop playlist or lively on-air team, they've got the soundtrack to your Brighton visit sorted. Ask your smart-speaker to "play Gaydio Brighton".
Brighton Pride
Brighton Pride is one of the biggest Pride festivals in the UK attracting approximately 160,000 visitors to the annual parade and party in Preston Park. The festival also includes an arts and film festival; dog show and village party. It's not all fun and frivolity as Brighton Pride is a Pride with Purpose – to raise funds and awareness supporting local charities and community organisations. To find out more see the official Brighton Pride website.
Trans Pride
People often talk about Gay Brighton but the city is proud to be welcoming to the whole LGBT community and every summer we have a Trans Pride Festival – putting the 'T' first. Trans Pride aims to eliminate discrimination by promoting equality and diversity through visibility. The July festival includes a march and a party in a park. For more details visit the Trans Pride website
LGBT Nightlife
The majority of LGBT bars and Gay Brighton clubs are in Kemptown and no matter what day of the week you are visiting you will find a bar with a lively and welcoming atmosphere.
Look out for: The Marlborough, Charles Street, Club Revenge, Legends Bar and The A Bar.
Weddings
If you are planning to say 'I Do' then Brighton & Hove has a wide variety of LGBT friendly wedding venues including hotels and iconic attractions such as The Royal Pavilion, Brighton Palace Pier and British Airways i360.
For more information 'Explore' the pages below or use the search bar above.
Further Resources
If you would like more information then we recommend you check out the other popular pages on the site such as Maps, Accommodation, Hotels, Bed & Breakfasts, Things To Do, Brighton Beach, Places To Eat & Drink, Restaurants, Pubs, Whats On, Events, Shopping, The Lanes, Churchill Square, Nightlife, Night Clubs, Travel Information, Trains, Buses & Parking.
Tags: LGBT & Gay Brighton