This winter we want you to create your own #BrightonWishlist and to help inspire you we will be sharing wishlists from a variety of residents, each with their own reasons for loving this quirky city we all love to work in, live in or visit.
Today Natalie Demetriou tells us what is on her #BrightonWishlist. Natalie owns Lost in the Lanes Restaurant, Bar & Café.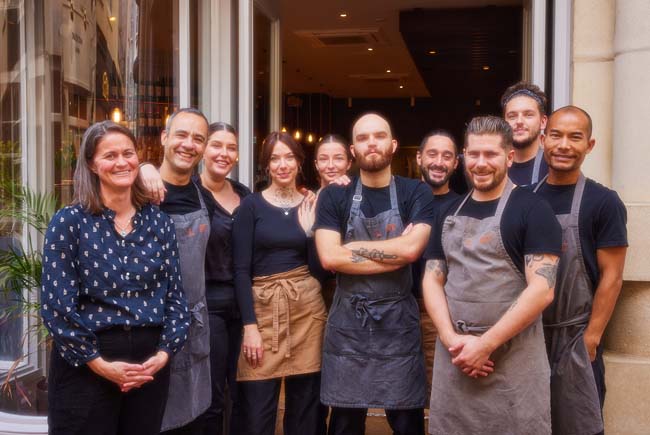 ---
Here's my #BrightonWishlist…
I love visiting the THEATRE ROYAL BRIGHTON with the LOST team. I secretly think they'd all be great on the stage, and our local Grade II listed Theatre is fabulous. It continues to delight with pre & post West End shows…last week we boogied on down to an almost real Cher!
I also need to recommend the delectable COLONNADE BAR next door to the Theatre, like stepping back in time into a faded hang -out for actors, it has great decor, friendly & welcoming staff and the biggest choice of gins imaginable. I dare you not to imagine you've stepped back into the seventies, such fun!
I'm always popping into WORKSHOP, the contemporary café and houseware shop in nearby Prince Albert Street. They've such a relaxing creamy colour palette and a great range of snacks including coffees, cruffins and savoury creations. It always feels like a slice of hipster New York in the The Lanes. Also, the owners (Jayson and Ryan) are so nice.
CINCIN in Hove is one of my guilty pleasures, offering a short menu of simple Italian food, I remember dining on a buttery Leek pasta with a glass of tap wine and freshly baked bread. Delicious. Cin Cin demonstrates everything I love about life and hospitality regarding rustic food cooked well, fuss free design, cosy vibes and passionate founders who are available for a chat.
LOST IN THE LANES is my all-day restaurant, bar and café in little cobbled Nile Street. We recently relaunched and are doing lunches, cocktails and wines alongside beautiful breakfasts and bespoke cakes & coffees. My mantra is rustic refined with an ambition to showcase simple ingredients, best local produce and fantastic people. My chefs in the open kitchen are constantly delivering delicious dishes which deliver in value. We're open every day 9-5.
---
Thanks Natalie!
Don't forget to join us on social to let us know what you have added to your #BrightonWishlist
Related
51 Comments