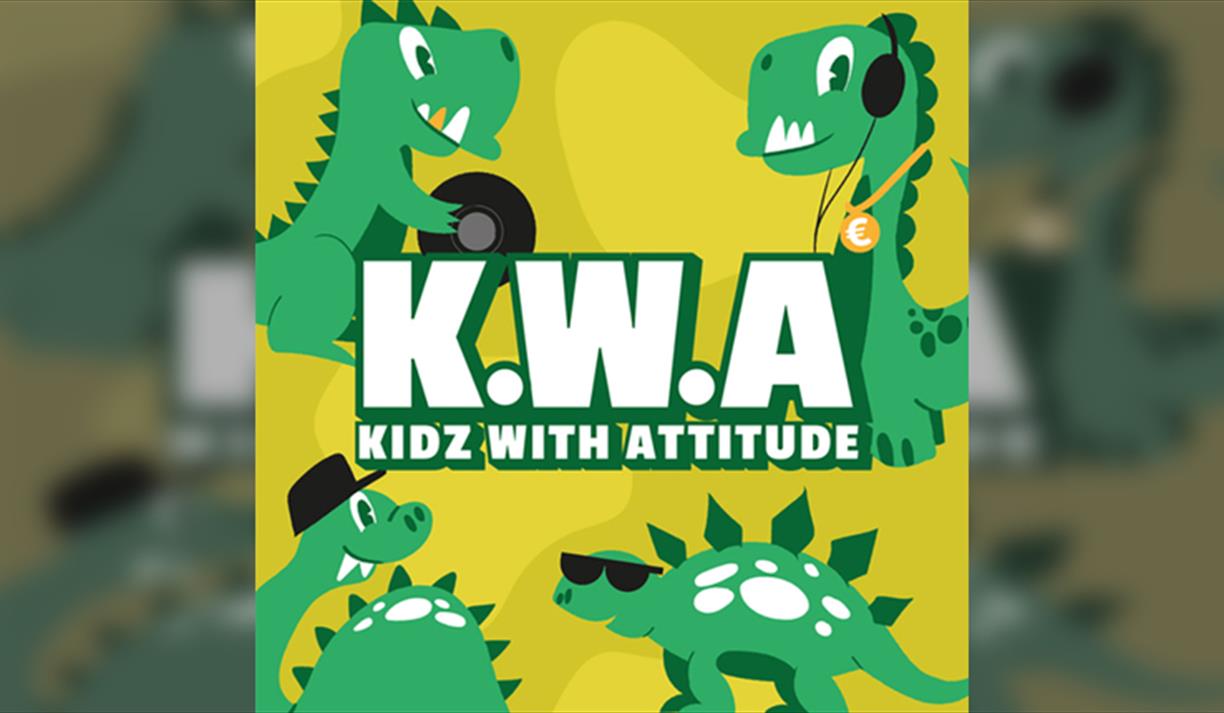 About
Hip Hop, Funk and Soul for Kidz and guardians!
Kidz With Attitude is back! The day time club for kidz and guardians to break out their best moves on the dancefloor.
K.W.A DJs will play the finest (non-explicit) hip-hop, funk and soul in da club alongside great entertainment.
Expect DJ's, dance-offs, a fully stocked bar, vinyl giveaways, soft play and face painting. Playing the classic tunes, getting the kidz in to music and vinyl culture, and the whole family partying in the club together! What's not to love?
Music played at safe volumes.
Fully stocked bar.
Vinyl prizes
Buggy park.
No adults admitted without a child.
Maximum three children to every adult.
All children must have a ticket except babies in slings.
The Hug is part of Back to Live – A celebration of live performance for children and families across four independent Sussex venues: Komedia, Ropetackle, Brighton Open Air Theatre and The Old Market
Book Tickets
Opening Times
Kidz With Attitude

(4 June 2022)

Day
Times
Saturday

13:00
Kidz With Attitude

(7 Aug 2022)

Day
Times
Sunday

13:00
Kidz With Attitude

(20 Aug 2022)

Day
Times
Saturday

13:00
What's Nearby
Based in the heart of the North Laine, the Komedia has an exciting all-year programme of…

0.01 miles away

Simply Urban is a top beauty salon delivering high quality nail and beauty treatments…

0.02 miles away
Since the very beginning Hidden has distinguished itself by the art we offer. In addition…

0.08 miles away

Planning on visiting the amazing Brighton Dome?...If so, click here to get the latest…

0.09 miles away

Sightseeing Coach Tours

Discovery Tours specialise in sightseeing coach tours departing…

0.1 miles away

Little Jasmine Therapies and SPA treat both women, men and couples in our 6 luxurious…

0.1 miles away

Thousands of high quality art prints and posters, plus a professional framing service. We…

0.11 miles away

Planning on visiting the amazing Theatre Royal in Brighton?...If so, click here to get…

0.11 miles away

Brighton Museum is a state-of-the-art visitor attraction with dynamic and innovative…

0.14 miles away

Whether you are a beginner starting out in this fascinating craft or a more experienced…

0.14 miles away
Previous
Next