After moving here from overseas a little over four months ago, I've gotten to see so many amazing things in Brighton. I truly could not think of a place more inviting. Brighton's infectious charismatic and upbeat energy can bring a smile to any visitor's face. I've organized a 3-day itinerary compiled of some of my favorite things to do in this place that I'm lucky enough to now call home. 😊
There are so many charming and affordable AirBnBs in Brighton that really allow you to feel at home during your stay. If you prefer staying in a hotel, there're numerous stays on the seafront that provide fantastic views of the ocean and Brighton Palace Pier.
DAY ONE
Brighton is highly walkable, but I think the easiest way to navigate the city is by bus. Brighton's bus system is straightforward and easy to understand, with routes taking you practically anywhere you'd like to go. Download the Brighton and Hove Bus App to see precise arrival times, track buses, and purchase bus passes. I buy a weekly student bus pass for £15, but daily and 2- or 3-day passes are available as well.
With that being said, Brighton is quite a compact city, so walking from one destination to another is completely do-able. Brighton's heavy use of Victorian architecture and proximity to the seaside always provide for beautiful walks through town.
Visit Brighton Pavilion Gardens for a bit of history as well as nature to start off your first day here. Brighton's Royal Pavillion was built in 1787 as a seaside resort for King George IV. It displays a striking resemblance to the Taj Mahal, which had a heavy influence on the pavilion's architects. Just outside the palace sits a beautifully fully restored regency garden with perfectly manicured greenery. One of my favorite things to do on a sunny afternoon is to grab a coffee and a pastry from the conveniently located Pavilion Gardens Café (with most menu items under £5!) and sit on the garden lawn overlooking the palace.
Take a walk through the garden footpath for a scenic shortcut to get into town. While you're there, head to the North Laine, which is full of bohemian shops and some seriously good vintage finds. Beyond Retro and To Be Worn Again are a couple of the best vintage stores in town.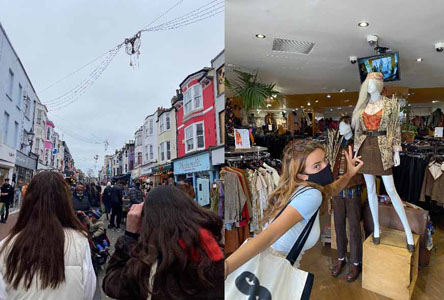 We Love Falafel provides an easy and nutritious lunch during your time strolling through the North Laine, which is where I tend to go with friends for a quick bite. Their menu is vegetarian and provides plenty of budget-friendly options. As for dinner, The Lanes, located close to the seafront and only a quick walk from the North Laine, provide so many amazing restaurants to choose from. If you're into Italian, Donatello is a must try. They offer a convenient two course menu for £12.50 (or a three-course menu for £15) with a large selection of cocktails, antipasti, pastas, and pizzas.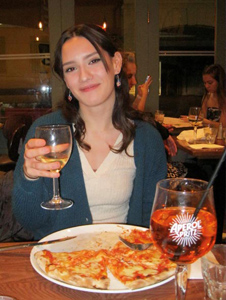 DAY TWO
YOGA
Rise and shine! I love starting off my day with a rejuvenating yoga class at About Balance, located right near the town center. About Balance offers yoga classes for just £10, with the option to buy a membership card for even less expensive classes. They offer numerous different types of classes, including LGBTQIA+ and family yoga.
KENNY'S ROCK AND SOUL CAFE
Only a 5-minute walk away from About Balance is Kenny's Rock and Soul Café, a great breakfast spot in Brighton. Their menu includes English breakfasts, pancakes, sandwiches, and coffees, with plenty of vegetarian and vegan options. Album covers are hung along the walls, and the restaurant is full of plants and brightly painted furniture. The menu prices are great, allowing you to get a full meal and a coffee for about £10.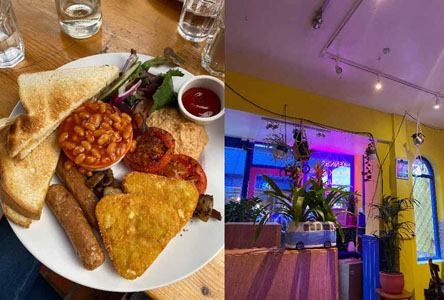 Located in the town centre in the North Laine, restaurants and cafes are usually subject to high prices and huge queues. I find that Kenny's Rock and Soul Café maintains a lot of its local Brighton charm whilst keeping its prices low and not being overly touristy.
The sea has always been such a special place to me, and Brighton's pebbly seafront is no exception. During one of my first nights here, a friend and I sat on the beach one night and I saw my first shooting star. I took it as a good luck sign that I had chosen to come to the right place. 😊 Take in the views of Brighton's tranquil seafront from Brighton Palace Pier, built in the late 1800s with stunning architecture reminiscent of the Victorian era. The pier is also home to an arcade and several rides and attractions.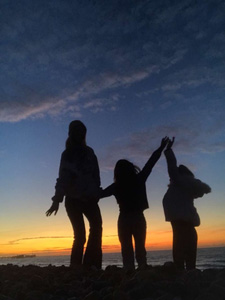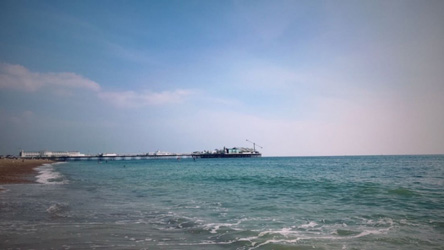 GREEN DOOR STORE
If you're into nightlife, I would highly recommend going to Green Door Store, located near Brighton train station. The club hosts 80's nights every Saturday for only £4 entry and affordable drinks. The club plays great music, with songs from Billy Idol, The Smiths, ABBA, The Talking Heads, The Cure, and so many more. I find this music the most fun to dance to when I'm out clubbing! I'd recommend arriving before midnight as a heavy queue starts to form around 12:30.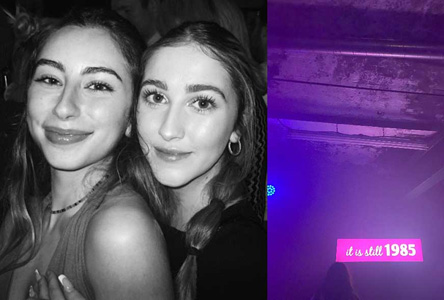 DAY THREE
One of my favorite meals is a traditional Sunday roast. For one of the best in town, visit The Watershed on a Sunday at Brighton Marina. If you're taking the bus, routes 21 or 23 will get you straight there. They serve roasts until about 5 pm, so head there for lunch. If it's a sunny day, take advantage of the spacious outdoor patio providing 360 views of the marina, with boats docked right beside you. This restaurant is the marina's yacht club, but all customers are welcome.
The marina is also home to several shops worth checking out, my favorite being the Fair-Trade Shop, which sells fair trade goods, clothing, and gifts.
DEVIL'S DYKE
Head to Devil's Dyke, a V-shaped valley in the South Downs, for incredible views of the Sussex countryside and a great spot to watch the sun go down. Purchase a £5 return ticket on the 77 bus, which runs on weekends and takes you straight from Brighton up to Devil's Dyke.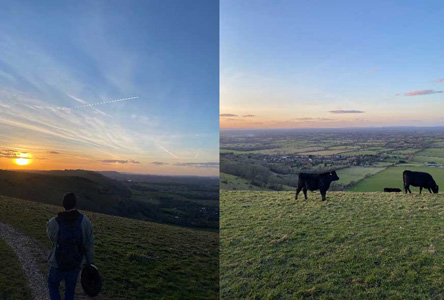 At the site of Devil's Dyke is also a great rustic style pub that goes by the same name. Grab a few pints of beer there after watching the sunset. They also offer a full menu and roasts on Sundays. Brighton will undoubtedly provide a welcome and enjoyable stay for you whether you decide to follow all activities in this itinerary, or just a few. I hope you have an amazing time here!
---
ABOUT ME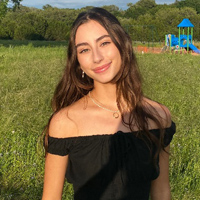 My name's Marisa, and I'm a student studying Tourism Management at the University of Brighton. I was born and raised in Los Angeles, and then moved to Austin, Texas at the age of 12. I decided to move to England from the US without ever having left the country before, which was a bit of a gamble. But it turned out to be the best decision I've ever made, and it's forced me to learn a lot about myself and allowed me to pursue my passion for travelling. I've enjoyed every minute here so far, and if you'd like to see pictures of what I'm up to, check out my Instagram, @marisamrush!
Related
3 Comments