This summer we are sharing our top tips and favourite ways to Brighton Up. And what better way to cheer yourself up then a night out?
Whether it's giggles galore at a comedy club, dancing the night away, discovering the next big thing at a gig or simply enjoying a long overdue catch-up with friends a night out is a great way to take a break from the norm.
---
Here are some of the best places to Brighton Up a Night Out...
Those smiles say it all! Club Revenge is home to 'The Rooftop' - a bright, colourful rooftop bar with fabulous views of Brighton Palace Pier and seafront. When the sun goes down you can dance the night away in the main club.
---
Why have cocktails when you can have magical potions? Don a cloak, wield a working magic wand and use molecular mixology to brew drinkable elixirs.
---
Don't just go to a bar, go behind bars! This is a night out with a difference as you'll have to smuggle in your liquor so the mixologists can create a tailor-made cocktail for you - that's assuming the warden doesn't catch you.
---
With 6 different themed bars to choose from you are bound to find one that will help you to Brighton Up! There are a range of events taking place here from club nights to bottomless bingo and even cheeky Dreamboys shows.
---
This quirky bar mixes 1920s art-deco decadent glamour with ultraviolet artwork and if that wasn't bonkers enough you can order a shark-attack fishbowl that comes with its own shark! This is no ordinary cocktail bar, this is a Brighton cocktail bar.
---
The Flipside is a chic and retro 70's inspired cocktail lounge specialising in cocktails from that era, but with a mesmerisingly modern twist!
---
Harking back to the underground glamour of the 1920s to the late 1960s, this hideaway is the place for a raucous good time. You'll find regular Jazz & Blues live music nights and you can really get into the swing of it with Lindy Hop Lessons.
---
Head to La Plage to soak up the sunshine and sea views although if dancing is how you like to Brighton Up then visit Coalition for a night of retro funk or hip-hop.
---
Rum Kitchen's menu happily boasts a colossal selection of exclusive Rums (imported straight from the West Indies), alongside a vibrant cocktail list that will guarantee an ecstatic night out for any occasion.
---
If you love the night out but hate the morning after, or simply fancy trying something different, then this is the bar for you. Torstigbar is Brighton's first low and no alcohol bar showcasing hundreds of the best wines, beers and spirits from all over the world.
---
Did you know singing releases endorphins aka the feel-good chemical? So why not Brighton Up by grabbing your squad for a singing session in your own private karaoke pod.
---
This pub is named after "Brighton's original cougar, who captured the heart of a king" and we think she would have been happy to share her name with this central pub. Take our advice and head upstairs to enjoy a cocktail in the 'Lost Gardens of Fitzherbert'
---
Komedia is a Brighton institution for good reason! This arts venue hosts over seven hundred performances a year including comedy, music, cabaret and kids shows, as well as being the home of several of Brighton's most popular club nights and home-grown, resident comedy shows.
---
The Rossi Bar is an independently run grassroots venue and you are bound to find something you like as they host a range of events including: Poetry & spoken word, Hip-Hop, Acoustic Nights, Punk/Indie/Metal Nights, Experimental Electronica, and more.
---
The Old Market, also known as TOM, was opened by the team behing STOMP to create an independent hub for the arts. Their varied programme is sure to Brighton Up a night out as upcoming events include comedy, opera, music, musical theatre and a homecoming performance from the almighty STOMP!
---
The Green Door Store is open 7 days a week so we can even Brighton Up a dull Monday! The venue is a hub for grassroots music making live music accessible for everyone with a range of free and low ticket price gigs. As well as live music the venue is home to the legendary 80s party - 'It Is Still 1985'
---
Above the quirkily decorated pub you'll find a 150 capacity grassroots music venue which in the past has hosted unmissable gigs from The Strokes, Electrelane, British Sea Power, Adele, Bonnie Prince Billy, Michael Kiwanuka, Dua Lipa, & Self Esteem. Proving that this is the place to catch the next big thing!
---
This beachfront bar is a great place to catch some rays while enjoying live music. If you need some shade you can book one of the colourful private beach huts, they still offer a view of the stage and if it turns out to be a traditional British summer you can even turn on the heater.
---
This live music space has capacity for 60 making it a beautifully imtimate place to enjoy a folk show and there's a great selection of craft beer on tap. Lovely.
---
Fancy a night of top comedy or cabaret? Then this is the place for you! Conveniently situated by Brigthon Station, the Ironworks is home to Stephen Grant's Forge Comedy Club and is also home to Brighton & Hove Pride with an ongoing 'Pride at the Ironworks' season of cabaret, comedy and live music celebrating LGBTQ+ culture and diversity.
---
The Walrus is actually four venues in one as you can visit the pub, restaurant, club or the roof garden. There are regular events including Showlesque Cabaret, Sunday Jazz and Club Nights.
---
Don't forget to share a photo of what helps you to #BrightonUp during a visit to the city and you could win a 2 night break at snooze!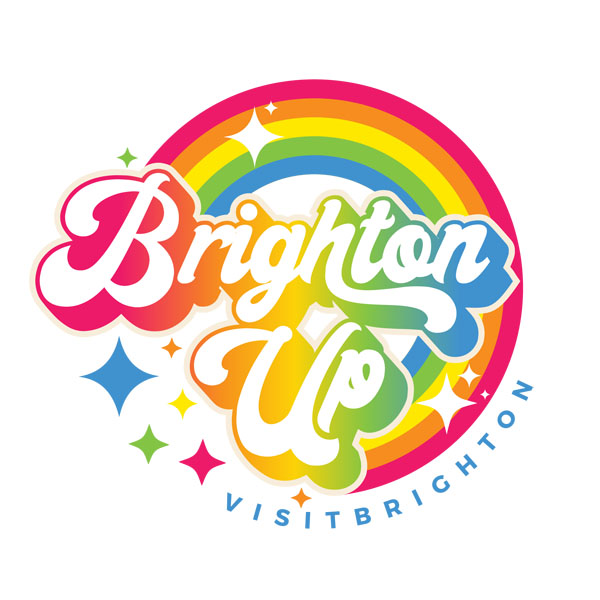 Related
0 Comments