We have suggestions of things to do which will have you breaking into a smile without breaking the bank!
Below is a round-up of things to do, places to eat out and special offers all for £10 or less.
As the schools break up for holidays The Cauldron are lunching Kid's Club Pirates. A morning of fun with pirate and child's entertainer "Potty" accompanied by "Squawk! the parrot" who will be performing close-up magic and amazing balloon art. Also look forward to live animal shows from the team at RepTylers.
---
The Green Door Store has been operating exclusively as an independent live music venue for over 12 years and boasts a 7-day itinerary of diverse events each week. They work alongside a plethora of local and independent promoters, showcasing a range of artists from all corners of the industry, whether local, national, or international. Most of these events are great value for money with ticket prices starting from as little as £2!
---
Cult Milk's Collage Club is every 1st and 3rd Tuesday of the month at one of Brighton's most eclectic pubs, The Hope & Ruin. This is a FREE event which you can drop into between 6-9pm (get down early for guaranteed seating). The night is all about unwinding and having fun whilst collaging! Whether you're really into collaging or are a newbie in the making this is a fun and relaxing night for all.
---
Rossi Bar are offering 2-4-1 on selected Cocktails for just £8 on Wednesdays to Sundays from 4pm – 7pm. The Rossi Bar is an independently run grassroots venue that prides itself on supporting emerging artists & promoters. In doing so it has also inadvertently become the unofficial green room of the Brighton scene, a Rossi Bar 'pre and post gig cocktail' have become a must for many bands making their way into the city.
---
Depot love films and want to make sure that everyone can continue to enjoy it so every Tuesday all adults & under 25's cinema tickets are 50% off all day. In addition, anytime the film is listed as part of Depot's Kids Club all tickets for children's films shown as part of our Kids Club will be £3.50.
---
Every Monday – Friday (excluding Bank Holidays) before 5pm, Tonkotsu are offering a small ramen and a side for just £9.95! In addition to this they are running a "Music Festival Recovery Zone" where you can get yourself a Ramen and a Beer for £10 if you have a music festival wristband on – this is running all summer.
---
As part of our Brighton Up campaign Laserzone Brighton are offering 2 of their Mini-Missions for just £10 from Monday-Thursday. The promo code BTNUP will need to be entered at the check out to get the offer – this can also only be accessed through their website: www.laserzone.co.uk/brightonup
---
One Garden Brighton is a free to enter destination garden, a place to connect with nature and discover something different every day. One Garden is part of Stanmer Park which is easily accessible by bus or train making it a cost-effective destination for a day-out. Don't forget to pick up a FREE Summer Activity Pack.
---
Introducing Skate 360 at Brighton i360 - the city's only open-air dedicated skate space! Located on the Upper Deck at street level, the rink overlooks Brighton beach and the iconic West Pier structure. So, get your skates on, or hire some from Skate 360, and wheel on down to the seafront to enjoy skating, music and more.
---
Sixes brings people together to experience the thrill, drama, and energy of cricket, but not as they know it. Reimagining and challenging almost every stereotype around the age-old game, Sixes delivers world class hospitality alongside an adrenaline filled multi-player batting challenge that's got even the world's greatest cricketers completely hooked.
---
Hire a bike from Brighton Beach Bikes for just £6 an hour or £10 for 2 hours. Explore some of Brighton's top sights or take a gentle cycle along the seafront. Cycle East, past Brighton Palace Pier towards the Marina and discover the Undercliff Path where you will catch a glimpse of the White Cliffs that lead all the way to Dover. Or if you prefer, head West towards Hove and enjoy views of the colourful beach huts, regency buildings, the West Pier, iconic Bandstand, and grand lawns of Hove seafront.
---
Visit one of Globalls unique UV mini golf games for just £9.95 a ticket. Choose from one of four UV experiences based on Aquatic, Jurassic, Zootopia or Carnival Games. Enjoy playing amongst wonderful life size neon sculptures and vivid wall art.
---
Volk's Electric Railway is a fascinating piece of living history on Brighton's beautiful seafront. As the oldest working electric railway in the world, it has been transporting passengers in style since 1883. Boarding perfectly preserved cars you'll be transported back to the Victorian era of innovation and ingenuity. Starting at just £6.20 a return this is a great value option to travel along the seafront whilst experience a piece of Brighton' s history.
---
The UK's only topsy-turvy attraction, The Upside-Down House is a hybrid of street art and experimental entertainment that is fun for all the family. Reach up for the coffee tables and capture the most surreal images and unique poses from an inverted perspective. Starting at just £6.95 per person this is a great value daytime attraction for all the family to enjoy.
---
One of Brighton's most iconic attractions. The Brighton Palace Pier is a 1,722ft long Victorian pier, located in the heart of Brighton & Hove's 8 miles of coastline. With their famous fish and chip restaurant, a range of hot food and drink concessions, fairground attractions, two arcades, plus Brighton's biggest indoor soft play areas. Being completely FREE to enter the Brighton Palace Pier makes a great day for exploring.
---
A day trip to Brighton Marina is completely free and well worth a visit. Some drive there down the winding cliffside, some walk or cycle down the beach, some moor their boats in Britain's largest Maina and jump up onto the busy boardwalks. All looking for something different. It's a place where there's always something happening and there's something for everyone. Spend the evening watching the sunset go down behind the backdrop of picturesque yachts. Or spend the day strolling around the boardwalk enjoying the stunning sea views.
---
The historic Open Market underwent a major redevelopment in 2014 and is now home to over 50 of Brighton's most talented and knowledgeable local producers and creators. With a strong focus on fresh nutritious foods and ethical products, the market offers a wide selection of produce and prepared foods, as well as an exceptional variety of locally made fashions, crafts, handmade jewellery, children's clothes and toys, homewares and furniture, world foods, community services, garden goods and so much more.
---
Brighton Museum houses one of the most important and eclectic collections outside national insititutions. Dynamic and innovative galleries - including fashion and style, 20th century art and design, and fine art - feature exciting interactive displays appealing to all ages. In addition to the permanent galleries, there is a continuing programme of temporary exhibitions. With tickets costing as little as £9 for adults and £4 for children this is a great option for a family day out.
---
The Lanes are a famous part of Brighton & Hove. Nestled between the North Laine and the seafront, this quirky labyrinthian area is a joy to wander around with its narrow alleyways, hidden squares, exciting shops, legendary jewellers, and plenty of places to eat, drink and watch the world go by.
---
Over half a million specimens and natural history literature and data extending back over three centuries are housed in this fascinating museum. The star attraction is the Victorian taxidermy collection of Edward Booth with hundreds of British birds displayed in recreated natural settings, The museum is also full of insects from butterflies to beetles, a killer whale skeleton and dinosaur bone and geology and fossils. Plus, special events, educational programme, children's activities, research facilities, loan service and museum shop. The museum is completely free to enter making it a great option for a cheap day out.
---
The Royal Pavilion Gardens are a beautiful place to spend the day with a picnic, coffee or whatever you fancy. Spend the day relaxing amongst the backdrop of flowers, the splendour of the Royal Pavilion and occasional live music.
---
Want to be sustainable but on a budget? Snoopers Paradises eco coffee cups are now only £10! Buy instore today. Whilst you're there be sure to wander through the 90 utterly unique stalls and cabinets selling everything from vintage wedding dresses to taxidermy moose heads. Squeeze through the iconic turnstile entrance and weave your way through a sprawling labyrinth of curiosities and collectables.
---
Brighton is full off galleries where you can spend the day exploring a range of artwork from a diverse selection of local, national, and international artists. Enjoy surprising, fresh and original contemporary art, craft and design and extensive programmes of exhibitions and workshops. Some of Brighton's best galleries which are completely free to enter include Fabrica, ART5, Atelier by the Sea, Enter Gallery, Kellie Miller Arts, ONCA Gallery and Pheonix.
---
You'll find one of the city's hidden gems in a Victorian railway arch underneath Brighton Staiton. Tickets to this treasure trove of nostalgic children toys and models are just £8 per person.
---
When you book your train tickets in advance, you can enjoy savings on your rail fares. You can travel to Brighton from London for as little as £6 with a Southern Rail Advance ticket. Find out more about advance ticket benefits online.
---
The Brighton Highlights Treasure Hunt is available to download for just £6 from Black Cat's website. The treasure hunt is a great way to explore the city as it includes iconic locations such as The Lanes, North Laine and the seafront.
---
Keep an eye on our Special Offers page as we will be adding more £10 or less offers shortly!
---
Don't forget to share a photo of what helps you to #BrightonUp during a visit to the city and you could win a 2 night break at snooze!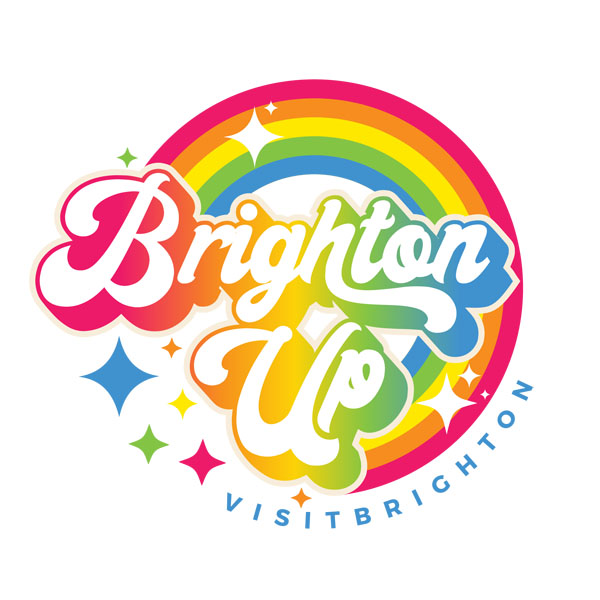 Related
0 Comments